Art Director and Photographer | Emilio Tini

Fashion Editor/Stylist | Claudia Carretti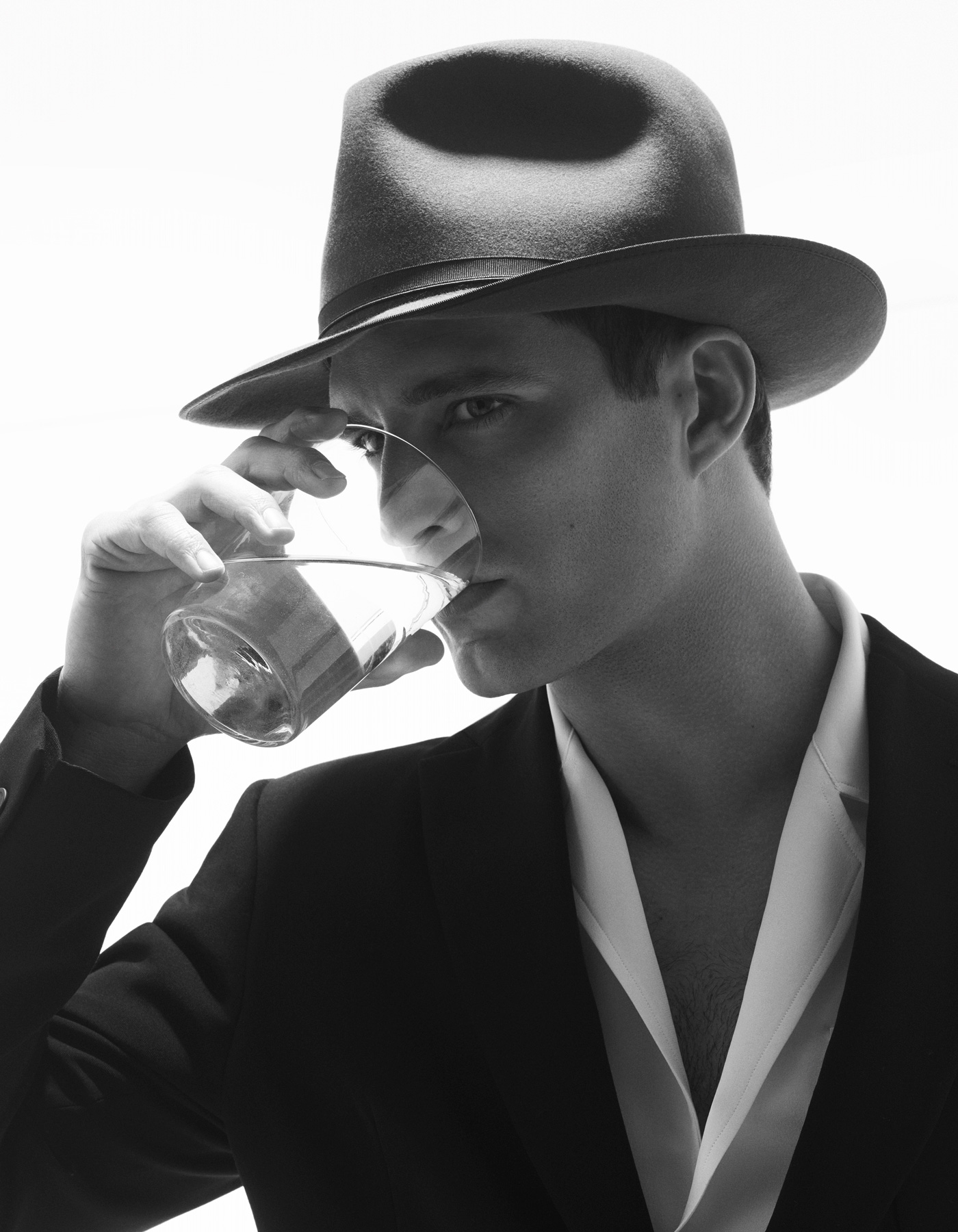 Borsalino, very well-known Italian hats brand, has his beginning in 1857 in Alessandria.
Giuseppe Borsalino started a story that would have achieved great success and immense satisfaction, becoming the legend.
Giuseppe Borsalino dies in 1900 and his son, Teresio, follows him at the helm of the Company, immediately proving that he is up to the task: the production of hats grows from 2,800 a day in 1901 to 5,500 in 1909, up to the record number of two million hats a year in the 1920s. That same year, the Company wins the Grand Prix at the Exposition Universelle de Paris and in 1905 becomes a joint-stock company. With Teresio at the helm, in 1911 the Company collaborates with Marcello Dudovich, leading to a turning point in the history of advertising billboards: over the next few years, Borsalino advertising photos are among the best of their time.
Giuseppe understands that the time to make a decision about the company's future has come;. Based on what he has learnt in England, the Master decides to import the machines which in Denton, Stockport, in the suburbs of Manchester, had revolutionised the hat-making industry. In 1897 the Master visits the Battersby hat-making factory in London and legend has it that "without being seen, he dips his handkerchief in a vat of "tar", and takes back to Italy the English secret for making perfect bowler hats".
The Borsalino Autumn-Winter 2017/18 collection is a hymn to freedom: freedom of expression, of mixing styles, of using colour and details to communicate. It is a garden worthy of Voltaire where everybody can tell their story, free from constraints.
For the capsule collection Borsalino by Nick Fouquet Autumn-Winter 2017/18, the Californian designer was inspired by the 1970 film Borsalino, starring Alain Delon and Jean-Paul Belmondo as two gangsters in the Thirties.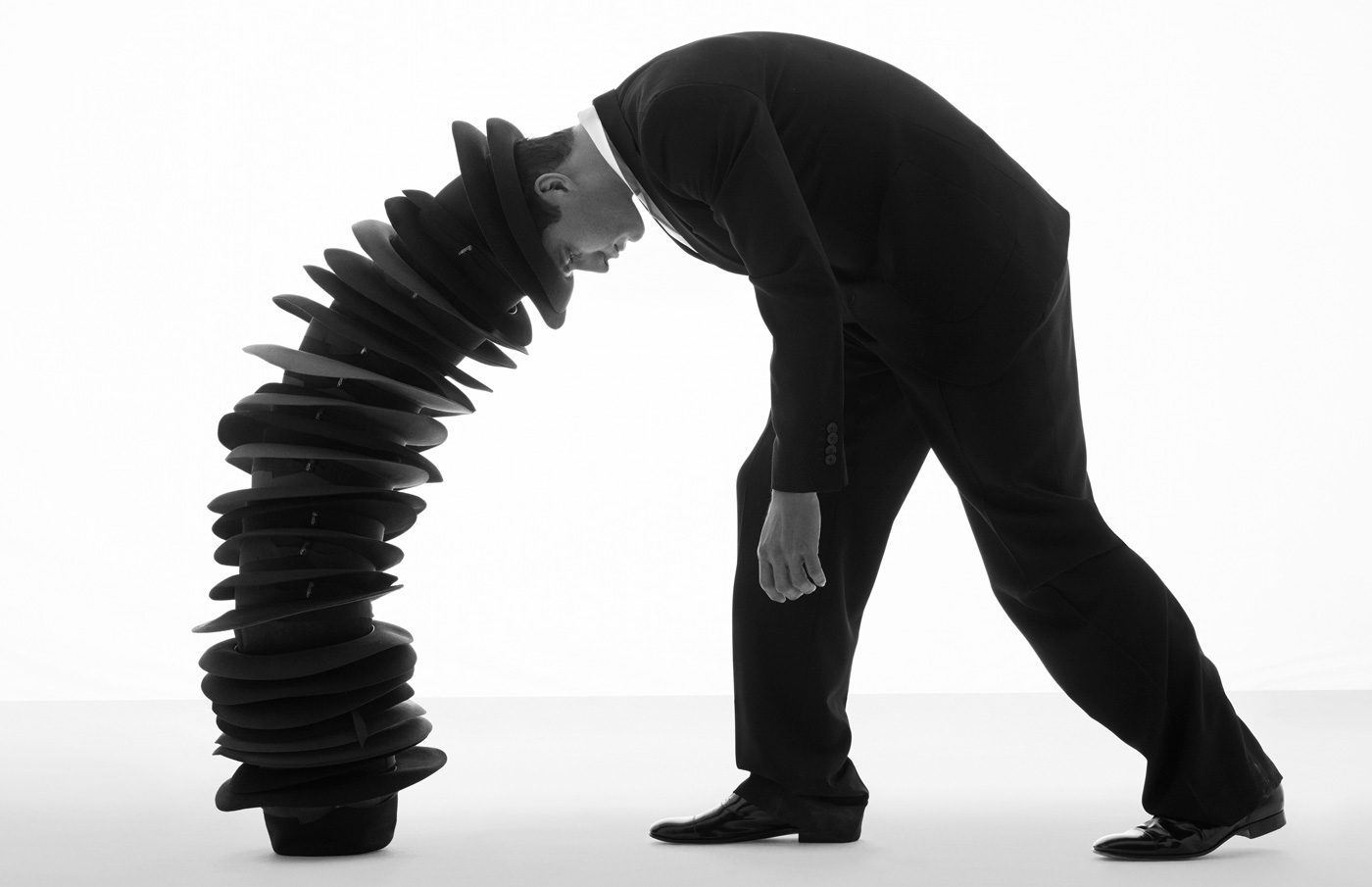 New designs for men include the two-colour Diamante model and the traditional Beaver felt Borsalino with a flat brim and a "frotté" silk trim. The ribbon, the cult detail of the season, is available in crocodile, leather, wool, silk, camouflage-look velvet and in classic grosgrain in two-colour twisted, creased, faded or vintage versions.
Berets, flat caps, soft caps and baseball caps are available for men and women in fabric: velvet, merino wool, bouclé wool/mohair and 100% cashmere coated with a special membrane that makes the hat windproof and rain resistant. Lastly there are the beanies in pure cashmere available in a broad range of colours that mirror fashion trends.
The Sicilian, Genovese, Marsiglia, Nicki and Dash are the five models for men, each available in three different colour combinations, personalised with fire markings, rips and contrasting embroidery and embellished with feathers, playing cards and leather laces which overlap or replace the traditional grosgrain ribbon. Distinctive feature: the iconic Whitehead matchstick added to the band.
Today, Borsalino owns ten single-brand sales points in Italy and one in Paris; moreover, the brand is also sold in the most elegant boutiques and in the most prestigious department stores across the world: Bergdorf & Goodman, Barney's, Saks Fifth Avenue, Neiman Marcus, Harrod's, Selfridges, Galeries Lafayette, Printemps, Bon Marché, Isetan, and Imaru to name but a few. The rich and famous as well as celebrities such as Johnny Depp, Leonardo Di Caprio, Denzel Washington, Justin Timberlake, Kate Moss, Nicole Kidman, Naomi Campbell, and John Malkovich are immortalized wearing the unique style of the living legend of the most prestigious brand of hats in the world.
In 2007 Borsalino celebrates 150 years in Vittorio Emanuele Gallery, in Milan, paying tribute to its founders with two hats named "Giuseppe" and "Teresio" in limited edition.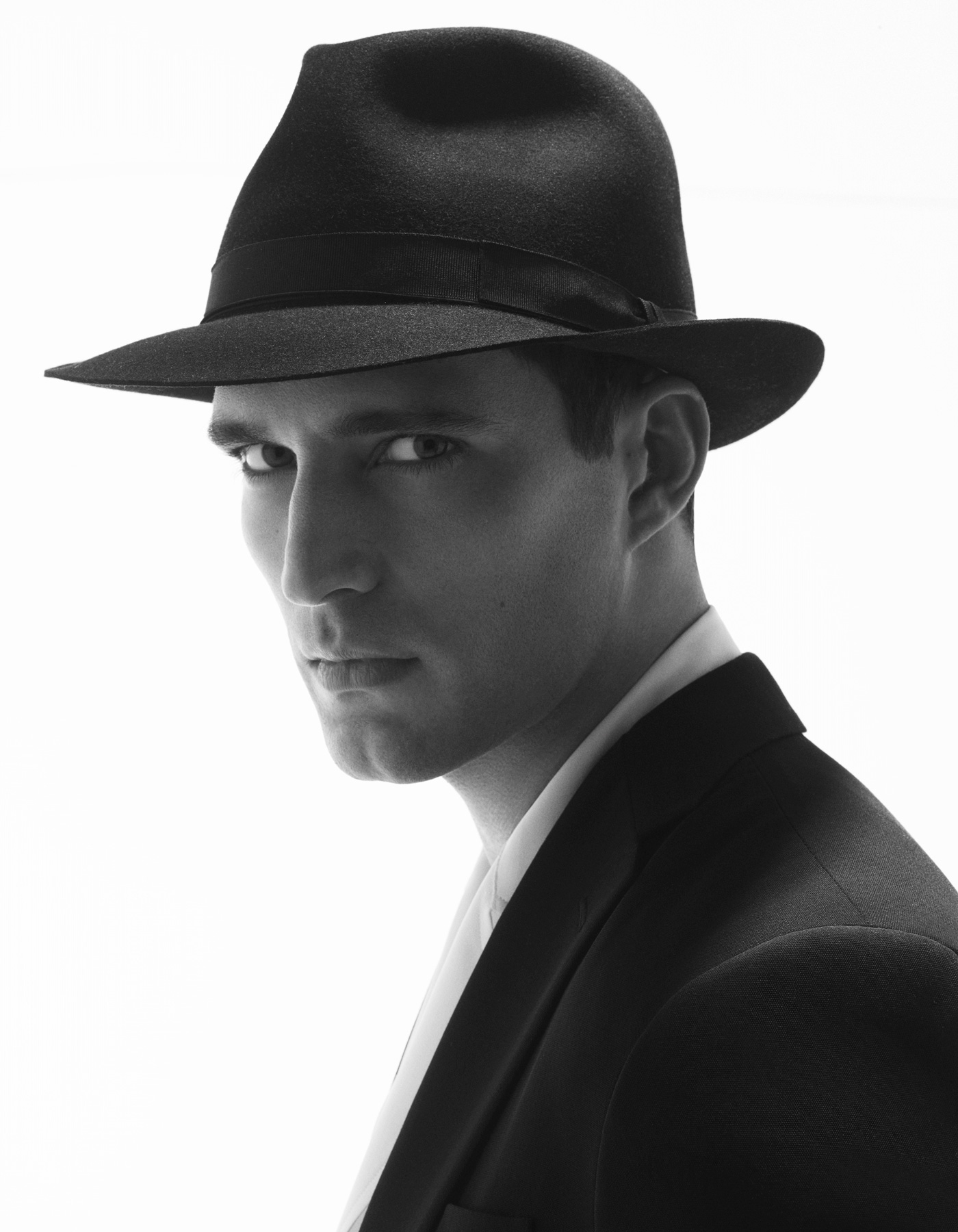 Borsalino, noto marchio di cappelli italiani, nacque nel 1857 esattamente ad Alessandria.
Giuseppe Borsalino diede inizio ad una storia che avrebbe ottenuto un grande successo e un'immensa soddisfazione, diventando la leggenda.
Muore nel 1900 e suo figlio, Teresio, lo segue alla guida della Compagnia, dimostrando subito di essere all'altezza del compito: la produzione di cappelli cresce da 2.800 al giorno nel 1901 a 5.500 nel 1909, fino al record numero di due milioni di cappelli all'anno negli anni '20. Nello stesso anno, la Società vince il Grand Prix dell'Esposizione Universale di Parigi e nel 1905 diventa una società per azioni. Con Teresio al timone, nel 1911 la Compagnia collabora con Marcello Dudovich, determinando una svolta nella storia dei cartelloni pubblicitari: nei prossimi anni, le foto pubblicitarie di Borsalino sono tra le migliori del loro tempo.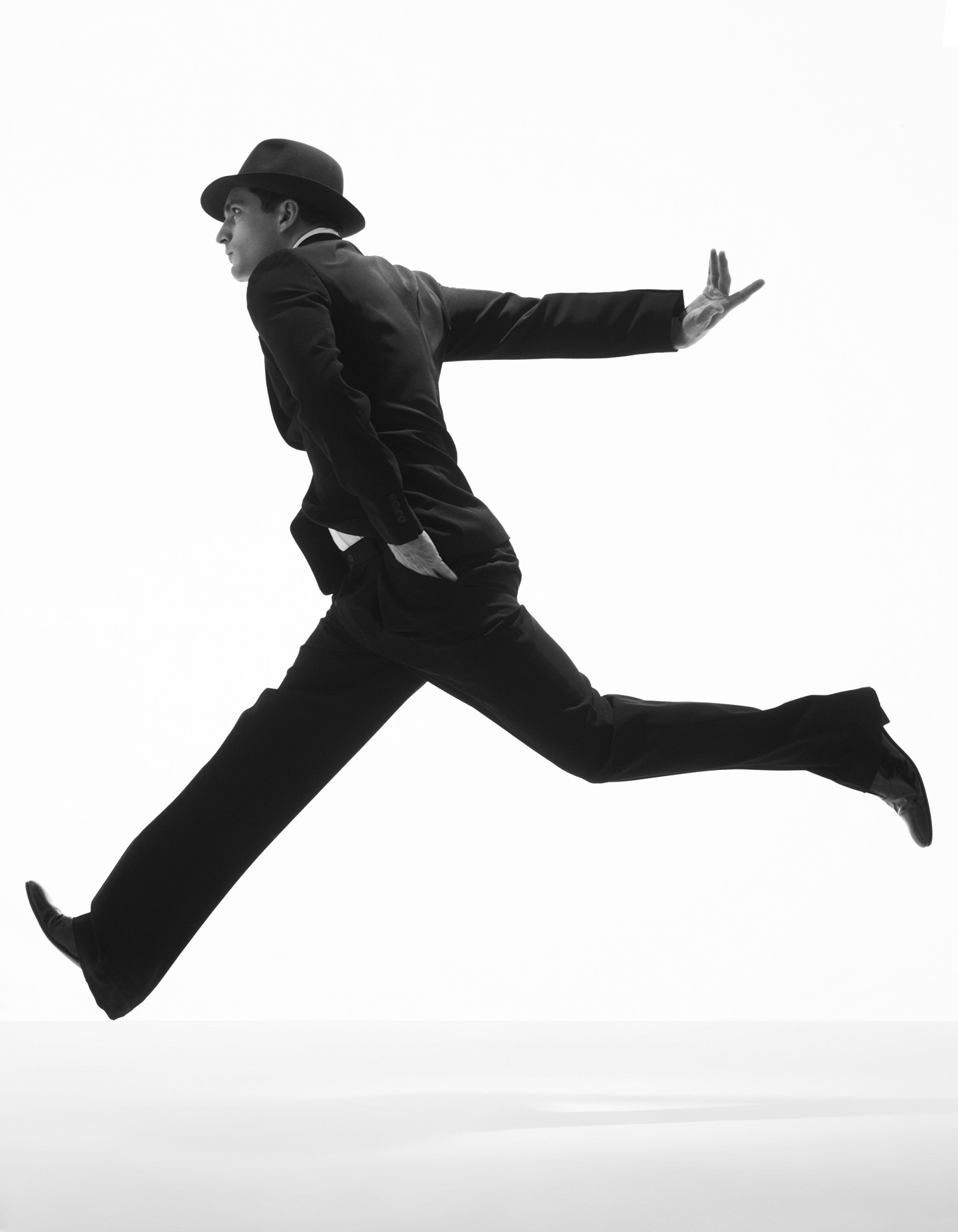 Giuseppe capisce che è arrivato il momento di prendere una decisione sul futuro dell'azienda. Basandosi su ciò che ha imparato in Inghilterra, il Maestro decide di importare le macchine che a Denton, Stockport, nei sobborghi di Manchester, avevano rivoluzionato l'industria della produzione di cappelli. Nel 1897 il Maestro visita la fabbrica di cappelli Battersby a Londra e la leggenda narra che "senza essere visto, immerse il fazzoletto in una tinozza di" catrame "e riportò in Italia il segreto inglese per realizzare cappelli a bombetta perfetti".
Oggi, Borsalino possiede dieci punti vendita monomarca in Italia e uno a Parigi; inoltre, il marchio viene venduto anche nelle boutique più eleganti e nei più prestigiosi department store di tutto il mondo: Bergdorf & Goodman, Barney's, Saks Fifth Avenue, Neiman Marcus, Harrod's, Selfridges, Galeries Lafayette, Printemps, Bon Marché, Isetan, e Imaru per citarne solo alcuni. I ricchi e famosi così come celebrità come Johnny Depp, Leonardo Di Caprio, Denzel Washington, Justin Timberlake, Kate Moss, Nicole Kidman, Naomi Campbell e John Malkovich sono immortalati indossando lo stile unico della leggenda vivente del marchio più prestigioso di cappelli nel mondo.
Nel 2007 Borsalino celebra 150 anni nella Galleria Vittorio Emanuele, a Milano, rendendo omaggio ai suoi fondatori con due cappelli dal nome "Giuseppe" e "Teresio" in edizione limitata.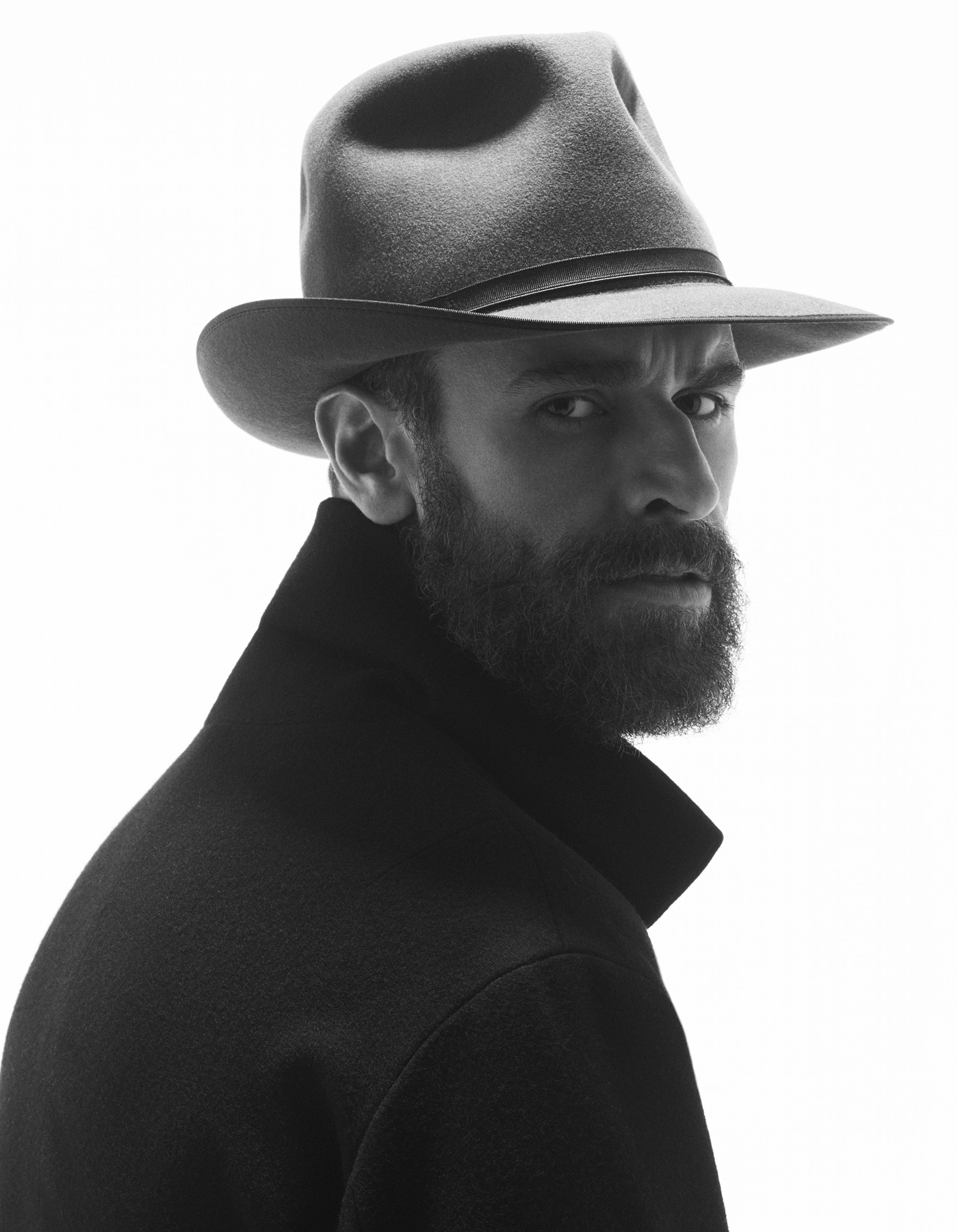 Model | Thomaz de Oliveira | I Love Model Management Milan
Make Up Artist | Claudia Marchetti | Greenapple Management
Hair Stylist | Gianluca Guaitoli | WM Management
Style Assistants | Dario Grillo Eleonora Ramondetti
Production | Emilio Tini Studio