ICARIUS è uno spazio creativo e imprenditoriale dove illustreremo in maniera iconica le varie sfaccettature del Made in Italy.
Vi presenteremo i personaggi, i prodotti, l'artigianalità e la sartoria che raccontano le storie dell'uomo contemporaneo e tutto ciò che lo circonda.
ICARIUS is a creative and entrepreneurial space where in an iconic way we will illustrate the various facets of Made in Italy.
We will introduce you to the characters, the products, the craftsmanship and the tailor's shop, and tell stories of contemporary man and all that concerns him.
ICARIUS DE MENEZES is a Brazilian Artist, Creative and Art Director, Stylist based in Milan.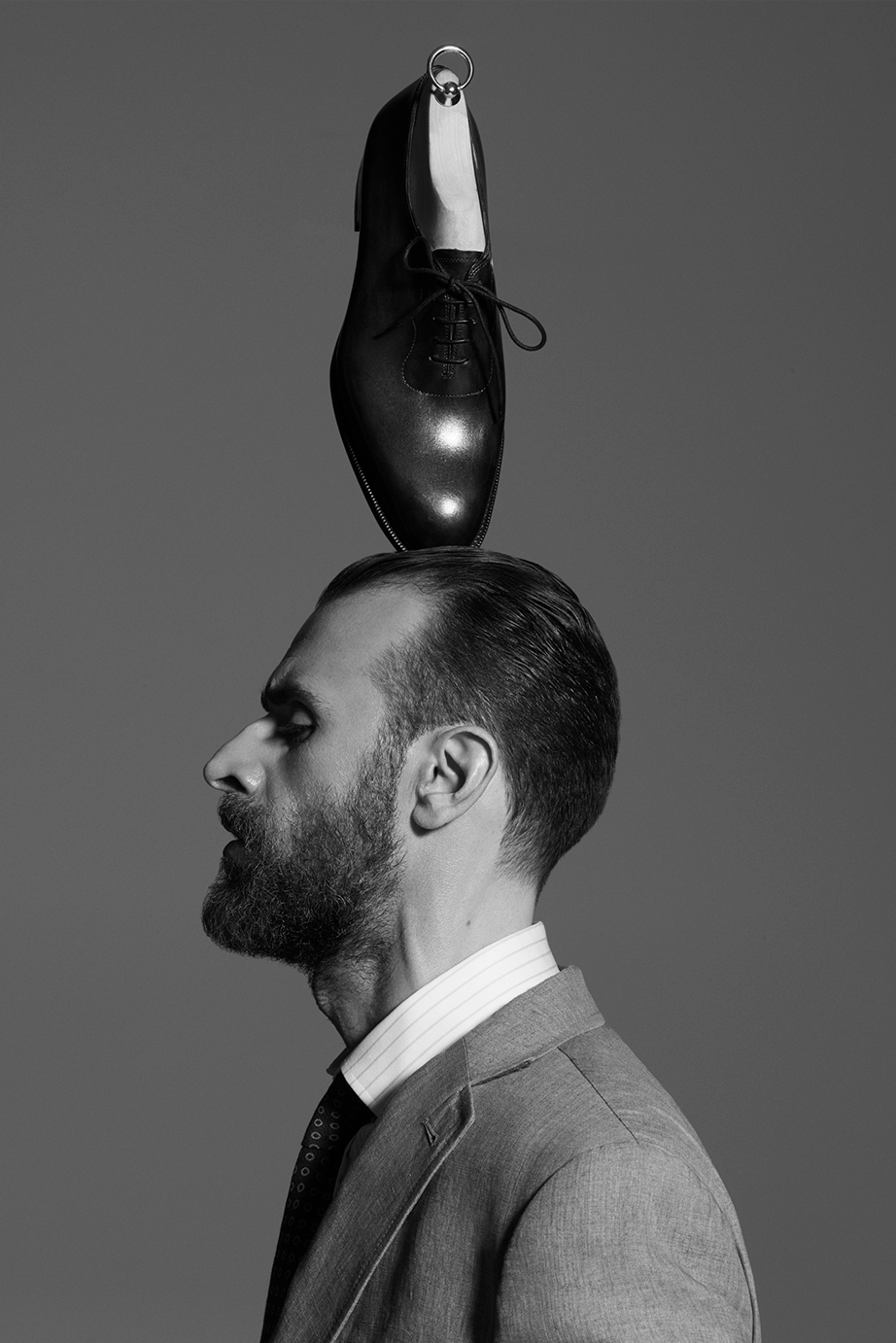 BIOGRAPHY
SÃO PAULO – Graduated at the University of Santa Marcelina in Beaux Arts and Fashion.
He became a new "darling" in Brazilian fashion scene at age of 20.
Collaborating as assistant for fashion editors like Costanza Pascolato, Giovanni Frasson and Patricia Carta at Vogue Brasil and Casa Vogue Brasil, he promoted at a very young age his own brand ICARIUS in atemporal presentations that made part of the Brazilian Fashion History thanks to his "NEW AGE" style. Plastic Surgery inspirations, expressions of extreme beauty elements.
With "Plastic Surgery" as the theme and environment of his presentations in Brazil (1998-2000), he was supported by the youngest Brazilian models such as Gisele Bündchen, Isabeli Fontana, Raquel Zimmermann, was also acclaimed by the Brazilian press at the moment.
In the meantime he tested his artistic attitudes as Head Designer for Ellus (Jeanswear brand leader in the Brazilian market) and as a Creative Director of Ellus Limited during São Paulo Fashion Week – SPFW, making his first ad campaign with Kate Moss and Alek Wek.
PARIS, In the year 2000 invited by chambre syndicale de la mode, he was the first Brazilian to formally present his OWN collection during Paris Fashion Week at Carrousel du Louvre in Paris. considered by style.com one of the top new designers of the beginning of the new century.
publications from Herald Tribune to Vogue Paris. ICARIUS made his presentations and shows also at Petit Palais, Gran Palais, Ècole DES Beaux -Arts, Atelier Renaut e Space Baccarat.
VOGUE ITALIA: win the Enkamania VOGUE ITALIA CONTEST, created by Franca Sozzani, sponsored by Vogue Italia and Mario Boselli (Camera della Moda Italiana President), organized by Attila&CO + Condenàst)
being one of the top five chosen designers of the year. Influential characters such as Isabella Blow, Peter Lindbergh, Philip Treacy, Yohji Yamamoto, Donna Karan and Jean Paul Gaultier were also part of the jury.
In Milan, where he became responsible for renewing the Italian maison Lancetti as Creative Director during the Milan Fashion Week (2003-2005). Keeping his colaborations with FANCA SOZZANI as a menthor of LANCETTI'S new project, during three years.
NEW YORK, In 2005 thanks to "LANCETTI'S fresh comeback he was invited and nominated by Mr. Renzo Rosso "OTB GROUP", ITALY to become a second Creative Director for Diesel Menswear and Womenswear collaborating with Mr. Wilbert Das. He was also responsible of coordinating the image, campaigns, the products and the runways in New York.
Moreover, thanks to his passion for Made in Italy, Icarius created "DIESEL BLACK GOLD" as a Creative Director which was organized with the aim to increase brand image, awareness of Made in Italy and the luxury approach within the brand (2005-2010).
All of this was done In a complete synergy with Vogue Italia's Fashion Editor Patti Wilson as a stylist and consultant.
After a rich experience with Diesel in terms of management and branding strategies, Icarius started different kinds of consulting with Pinko in Milan, REPLAY, MOMO DESIGN, AND MANY ITALIANS BRANDS.
Clerici Tessuti, TEXTILE INDUSTRY WORKING AS A "EYE CONSULTING" FOR MANY LUXURY BRANDS" in lake Como.
In 2012 he created an PRIVATE event called "The Fashion Traveller" in Milan, connecting LUXURY, DESIGN, ART AND FASHION students to live a 360° experience in different areas. Considered as a coach in these fields, Icarius' event is recognised by the Brazilian market as a Master in Fashion and Design. TODAY THE EVENT IS CALLED "MADE IN ITALY EXPERIENCE" CONNECTING GALLERISTS AND DESIGNERS FROM RIO/SAO PAULO – MILANO
With a wide work experience Icarius decided to focus his attention towards a different capsule collection, a project coming from his creative mindset. Icariusproject.com was an online platform (2013 – 2015) aimed at collecting products and expressing creativity with one unique print.
In January 2017 his NEW ICARIUS.COM is online as a blog platform: a strong visual format inspiring by articles from across the globe with an international point of view and a selected range of influent characters, actors from art passing by music and food, thought contemporary imagery and narrative photography who express Italian know how. Colaborating with Emilio Tini, Debby Gram, Francesco Andriolo and promoting Italians luxury and new brands.
2018
The website ICARIUS.COM is a digital magazine that will embrace a variety of different areas including men's style, DESIGN, FASHION, sport and Icarius's life and work style focused on the his masculine universe.
MADE IN ITALY: FASHION AND ART APPROACH
ICARIUS.COM is an agency that produces SHOOTINGS, EDITORIALS, VIDEOS (HIGH QUALITY/MADE IN ITALY), always with an international and atemporal vision.
DIRECTOR OF VIDEOS, ART DIRECTOR, PHOTOGRAPHER, MARKETING STRATEGIST, CREATIVE COUCH… OVERVIEW AS A COORDINATOR AND CREATOR OF IMAGES, A LINK BETWEEN IMAGES AND BUSINESS.
2019
Private Workshops/Events "THE FASHION TRAVELLER" and "MADE IN ITALY EXPERIENCE".
Wokshop FASHION SPECIALIZATION focus on Art Direction and Styling: IED – Instituto Europeo Di Design – Milan.
2020
A NEW PRESENCE OF ICARIUS AS AN ARTIST IN "CONTEMPORARY ART SCENE".