Art Director and Photographer | Emilio Tini
Fashion Editor | Icarius De Menezes
Text | Icarius De Menezes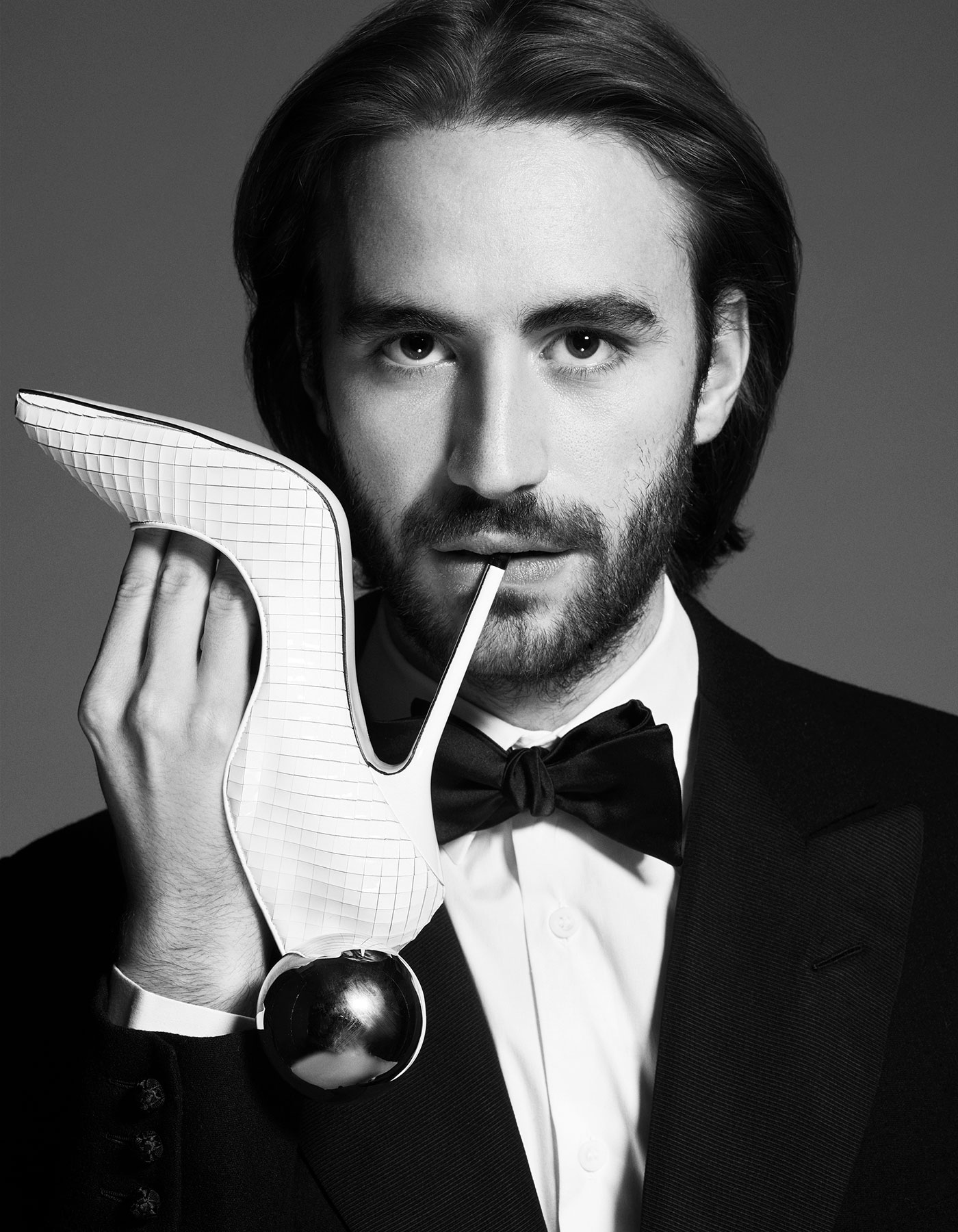 "Penso che la creatività non abbia età".
Nicolò Beretta, giovane milanese a soli 21 anni incarna la nuova promessa della calzatura italiana.
Le sue creazioni si trovano nei più rinomati negozi di moda: 10 Corso Como e Luisa Via Roma in Italia, Harvey Nichols e Boutique One a Londra e Dubai. Tra le sue clienti Dita Von Teese, Kate Moss, Lady Gaga e Rihanna che ha incontrato a New York in occasione del premio Footwear News 2016 Achievement Awards e gli ha addirittura detto "I'm so proud of you, you are ispiring".
È stato anche copiato  nel mercato americano. Ci rivela di essersi sentito molto onorato quando ha scoperto la copia di una sua creazione, perché denota l'apprezzamento del suo lavoro da parte di una serie di professionisti dell'ambiente.

smooking anni 20 vintage delirium di Franco Jacassi
Giannico è stato citato su Forbes US Magazine a soli 18 anni. L'anno scorso lo stesso giornale lo premia per la sua rivoluzionaria creatività e per il lavoro fatto durante gli anni, segnalandolo tra le 10 start up che stanno rivoluzionando la moda italiana. Nel 2014 il suo brand viene selezionato per partecipare al concorso "Vogue Talents Corner.com".
Le sue scarpe femminili gli hanno fatto vincere anche il prestigioso concorso per giovani talenti "Who is on Next". I giudici che lo proclamano vincitore a Roma sono personalità del calibro di Franca Sozzani, Pierpaolo Piccioli, Suzy Menkes.
Dotato di estremo gusto, conoscenza tecnica, artigianalità ma soprattutto di una grande visione creativa e nominato da Lady Gaga come uno degli 8 designer più promettenti su V Magazine, Giannico rappresenta il punto d'incontro tra l'antica tradizione della calzatura italiana e la generazione dei nuovi shoe designer.

scarpe Super Lola | Marble Pump | Warhol 
Grooming | Francesco Avolio | WM Management
Style Assistants | Dario Grillo Eleonora Ramondetti
Production | Emilio Tini Studio

Salva
Salva