Art Director and Photographer | Emilio Tini
Creative Director, Fashion Editor, Stylist and Host | Icarius De Menezes
Beauty Editor | Anna Maria Negri @lolaglam_official
Creative Text | Tom Salina

ALL GUCCI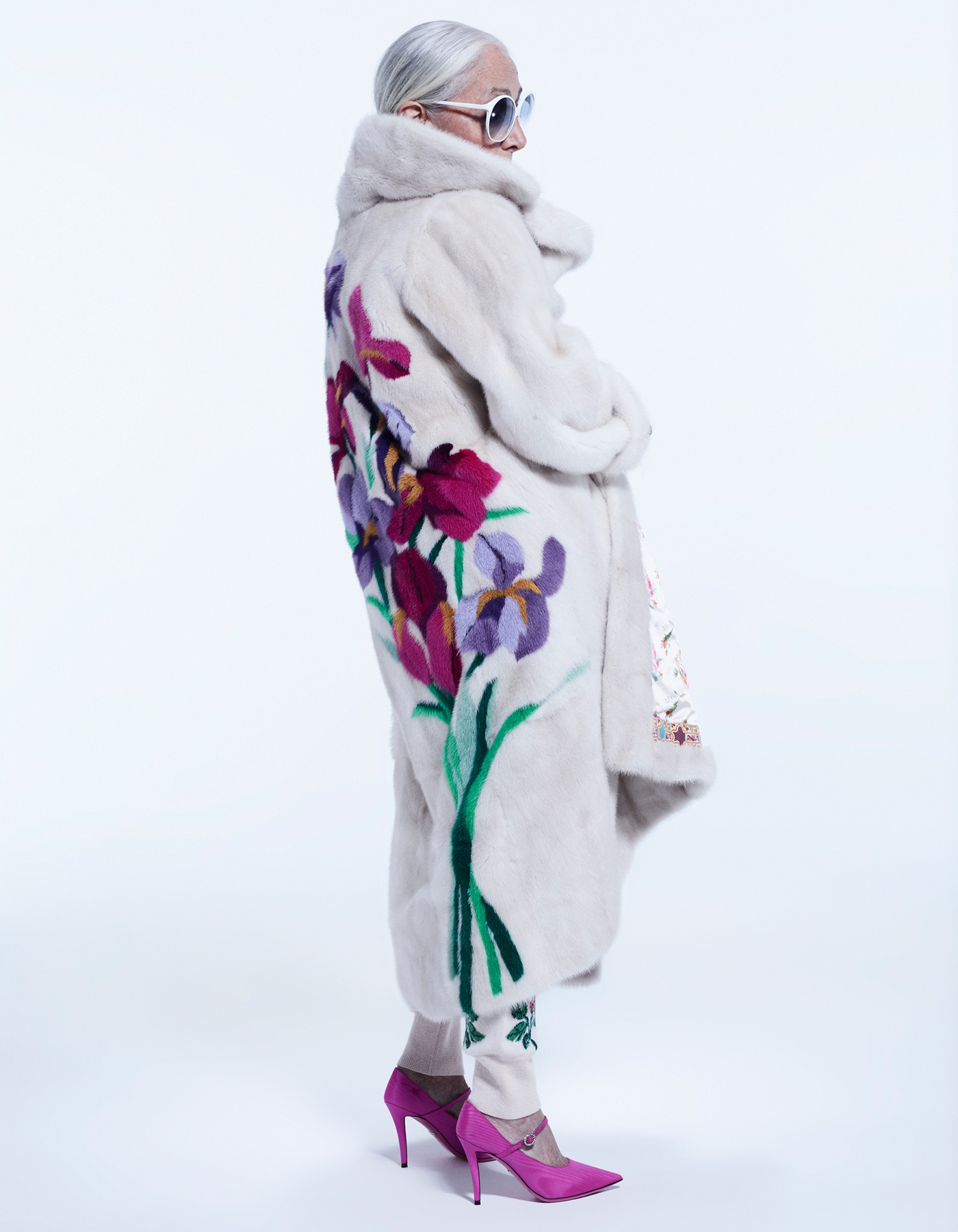 An icon of design within Milan's international scene, Rossana Orlandi has established her Galleria Rossana Orlandi as a unique platform of creativity, a space where sincerity and irony are harmonious and all reflects the enthusiasm of this enduring woman.
Strolling into Milano's Studio Erreci, slightly late, to a declaration that "The real diva has arrived," Rossana throws her arms upward to embrace fashion editor Icarius De Menezes and warmly greet photographer Emilio Tini. Her air is casual, easy; she gives compliments. Gracious, she seems reminiscent of someone you knew or would like to have known, familiar yet aloof.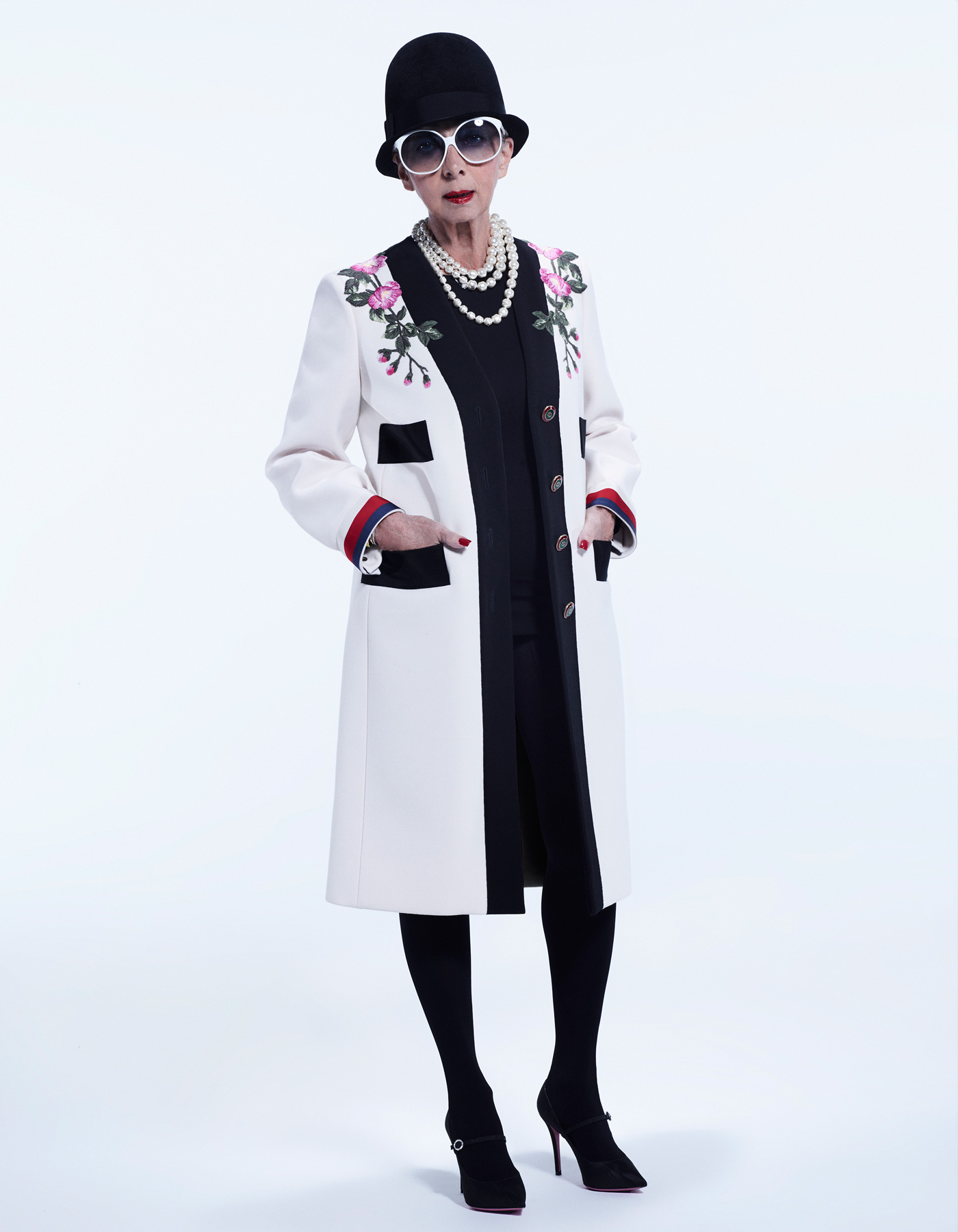 She is playful, explaining the difference between a peace sign and an explicit British hand gesture, unsure as to which she prefers, perhaps leaning towards the latter. Admiring a string of pearls strung from her shoulder, she gives a wolf-whistle loud enough to turn heads.
Her phone rings out loudly across the hard surfaces of the studio: an old style telephone bell, albeit one through smart phone speakers. This seems fitting, at once classic and modern, comfortably spanning generations, confident in its intrinsic contrast, a small, resonating irony.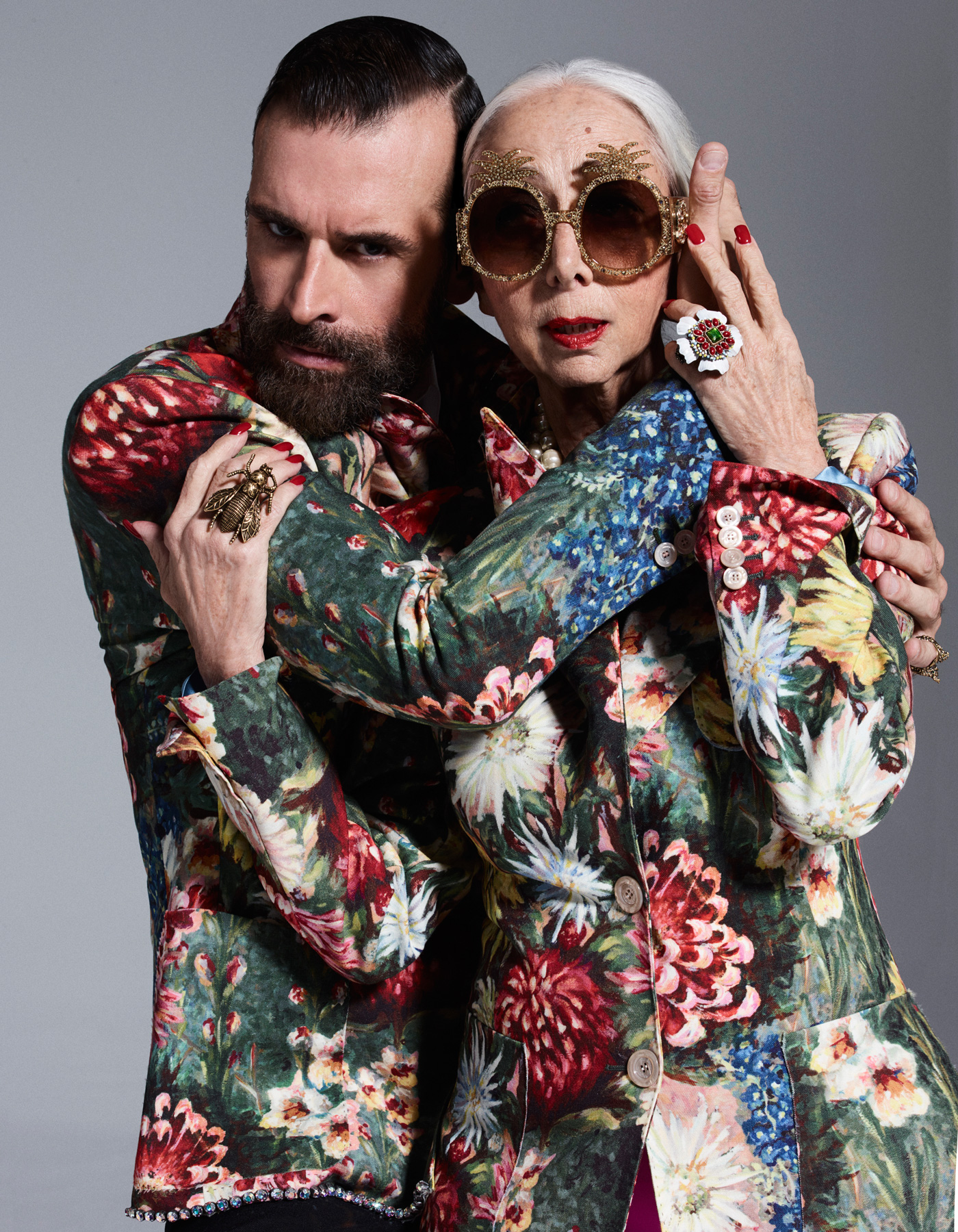 Slipping from her shawl with a practiced ease, she promptly moves to the garments rack, fingers flitting through the offerings from Gucci before selecting a flowing, white overcoat. She wraps it over and around her slight frame, pulling the collar up under chin. She gives a half-spin for the mirror and it is clear that the morning has begun.
Born of a chance that Rossana recounts in her interview, Galleria Rossana Orlandi has risen to prominence within Milano's thriving design scene since its 2002 opening. In the belly of a former tie factory, tucked away in the Magenta neighborhood, the space is now is a fluid blend of verdant gardenscape, gallery showroom, and offices.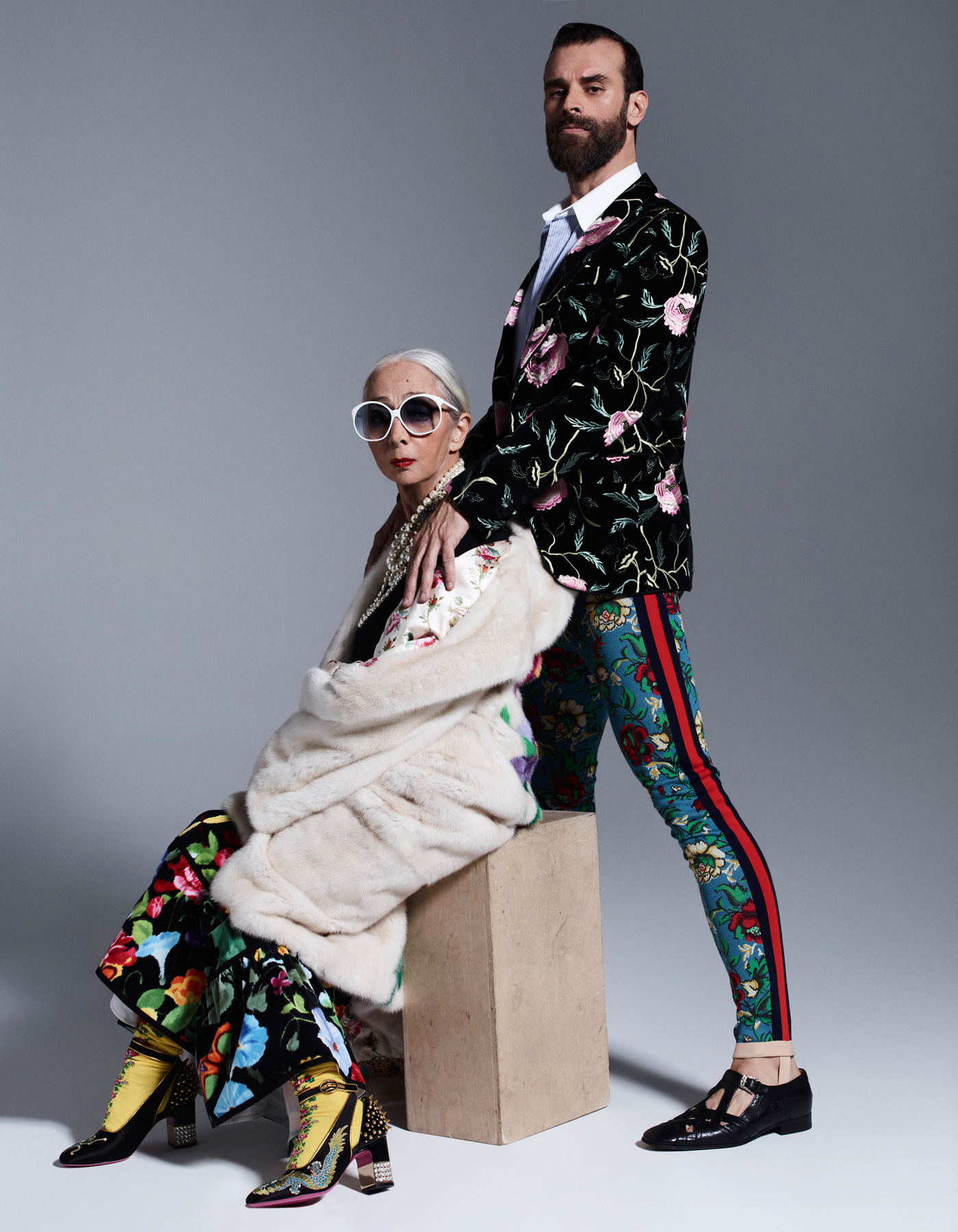 Since its genesis, the space has become a nexus for both distinguished and rising designers from Elisa Ossino to Piet Hein Eek to share not only their work, but also their ideas, energies, and passions.
Describing these new, vibrant creators, Rossana speaks of her zeal for "giving possibilities, chances to participate," both hands rising spiritedly, their movements frame this value.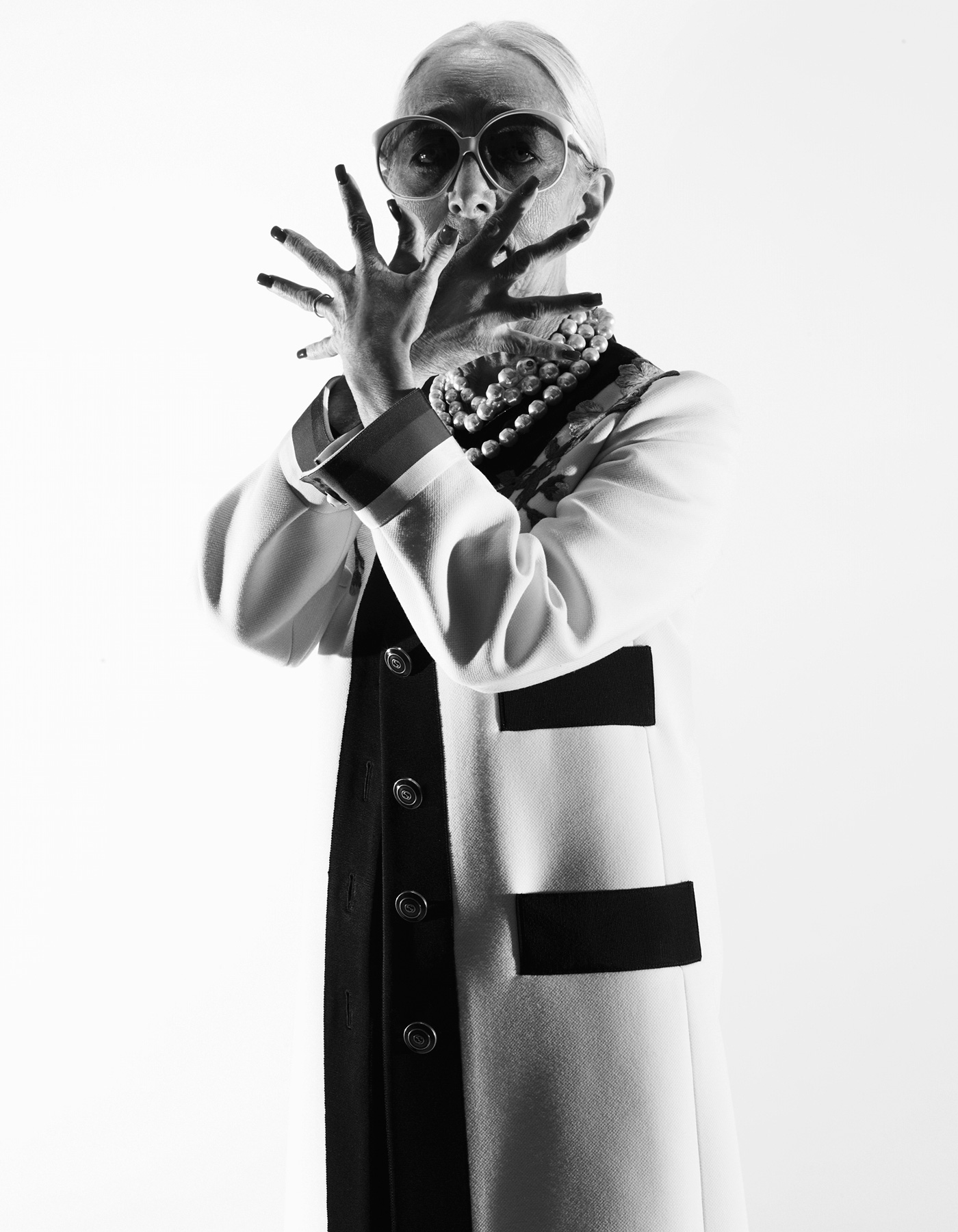 There is richness born of collaboration and creative cross-pollination between artistic minds, and it abounds in the history of the Gallery. Rossana relives some of these contributions, from cosmetics-themed table settings by Estee Lauder to a lamp reminiscent of a spaceship by Sebastian Wrong. She speaks of the working relationships, the inclusivity of Karl Lagerfeld or the quirks of Gillo Dorfles. However, one significant relationship and consistent force has been that of her daughter, Nicoletta who works diligently managing the logistics of a gallery, store, and events space whose influence is felt the world-round.
This role as a builder of community seems but one of the many comfortably and confidently played by a matriarch of design who seems equal parts perceptive strategist and enthusiastic appreciator. She seems unrestrained by any one title, celebrant of diversity and liberty and reveling in total freedom within the walls of her studio.
She describes her values of enthusiasm, freshness, simplicity and sincerity. When asked about the value of irony, she smiles slyly, gesturing to the works around her answering, "I love irony." She considers her white Gucci coat, commending their spirit as nuanced, "a new vintage." Choosing her words carefully, she describes it as "Chanel revisited."
For a woman who has worked with and amongst designers of the highest level for years, shooting Orlandi in Alessandro Michele's timeless work is intuitive. As she describes it, "ironic, but with a personality," a statement which equally describes the woman. Smiling, though serious, she states simply, "Life without irony is a sadness. It's critical. It's important to make light of yourself, to see yourself with irony."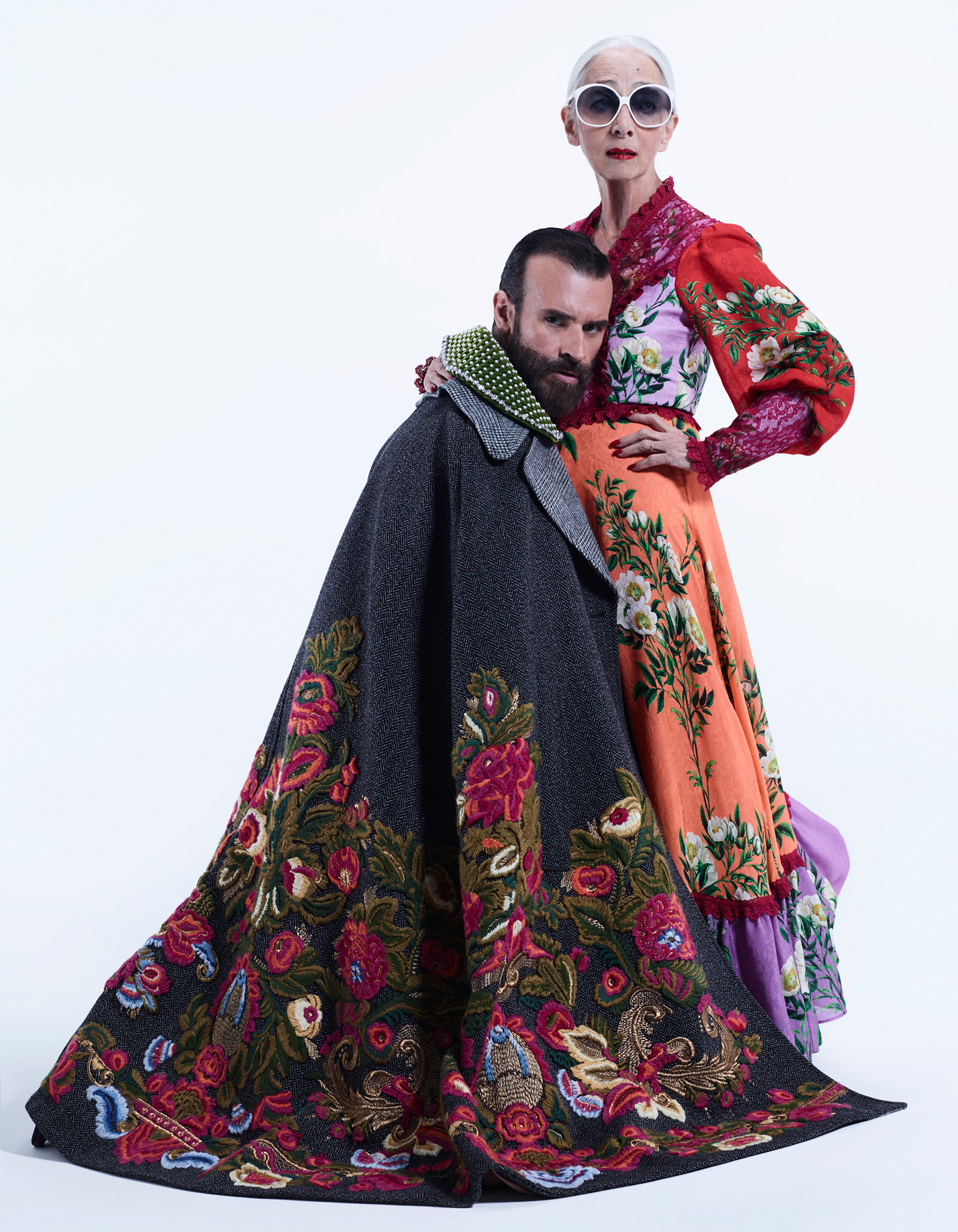 A short walk through the gallery reveals an abundance of this irony. It is within this realm that Icarius sought to understand the wellspring of creativity that is Galleria Rossana Orlandi, and the woman who has shaped it with her own hands.
These hands are at work throughout the interview, illustrating a point of importance, arranging her matching, white-leather bound effects on the table's glass top, or stopping mid-sentence to admire Icarius's wristwatch Their activity tracing the emotion of her stories, conveying her enthusiasm, and the vivacity of a woman whose devotion to design is nowhere more evident than in her own appearance.
Rossana Orlandi, herself, seems compellingly designed. Hers is an image crafted in an era pre-internet, a character memorable, vital, and somehow beyond the ranks of Instagram's newest batch of influencers.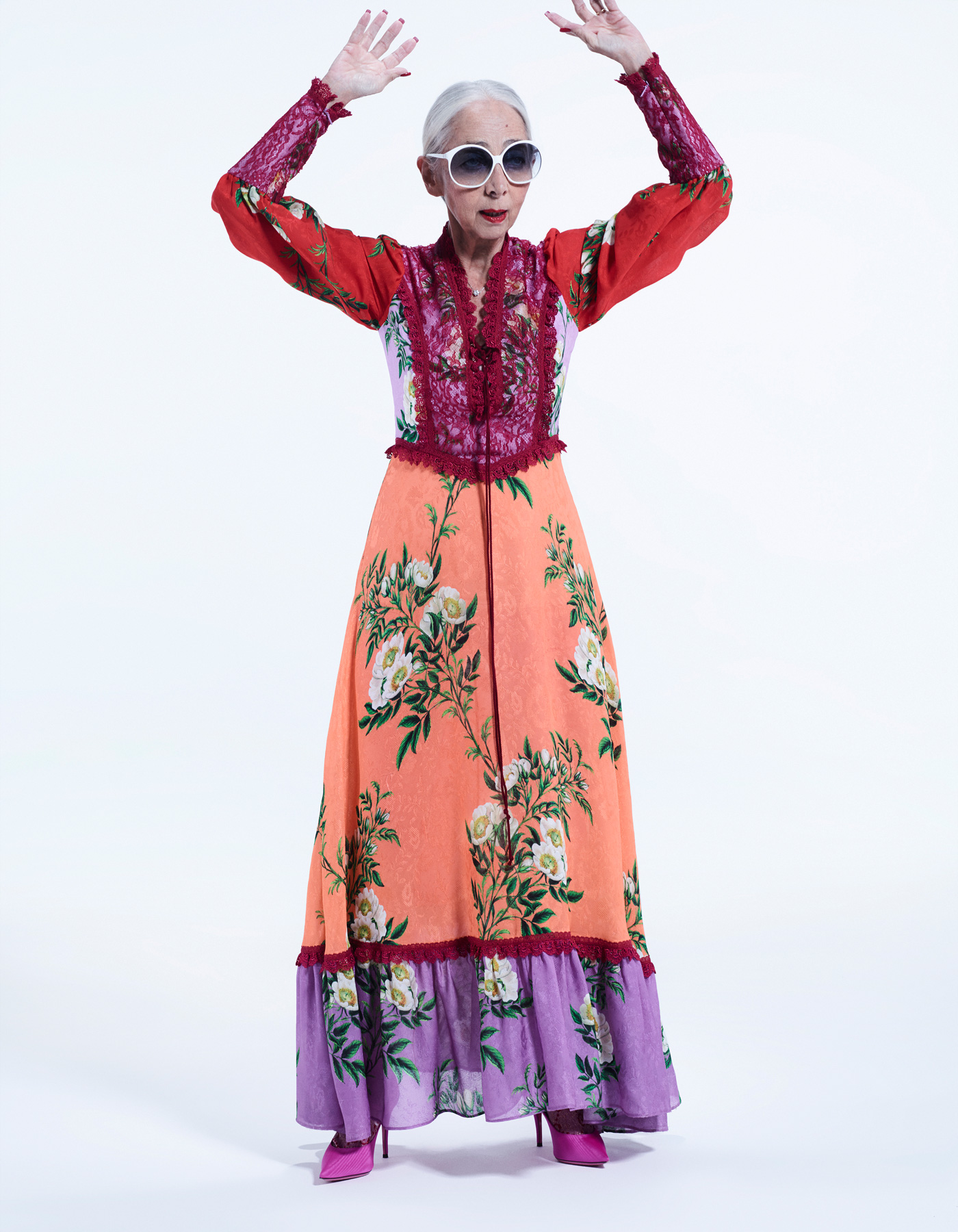 Emblematic of this dynamic persona are the large, shaded glasses that at once conceal and frame her slender face. Rossana laughs as she describes their practicality, presenting her an unrestricted view of her work, her world.
Similarly, her hair stays pulled back in a signature bun, perhaps a nod to practicality amid the oddities and ironies of her gallery, or maybe she is just a woman best unfettered by trailing hair, like it would be left behind, because under her ease and humor seems to pulse a drive to purpose
This synthesis of function and aesthetics, art and purpose, seems not only the essence of design, but also of this particular design icon.

Talent | Rossana Orlandi
Make up | Barbara Ciccognani | MH Artists
Hair Stylist | Gianluca Guaitoli | W Management
Coordinator | Alexandra Hemon
Coordinator | Andrea Bassi
Production | Emilio Tini Studio
Location | Erreci Studios Milano
Special Thanks Roberto Roncalli, Nicoletta Brugnoni