Photographer | Davide Fraterno
Art Director and Stylist | Icarius De Menezes
Interview | Icarius De Menezes

AT VINTAGE DELIRIUM, BRERA – MILAN
RALPH LAUREN 80's
Hidden in Via Sacchi, sits a Milanese courtyard, the setting where Franco Jacassi, store creator, curator, contemporary art collector and fashion consultant, has operated one of the global references of Vintage-clothing stores. Inside the store, a hidden gem, that transports decades into the past, one will encounter: silk top hats, bags, vintage shirts, leather cigar cases and a treasure trove of bounteous buttons. His son Edoardo, the button heir who now follows his father's footsteps recounts the tales of a childhood buried in vintage, the notorious names and brands that passed by the store for reflexion, research and inspiration, how this love for collecting blossomed and how he fell into this vintage rabbit hole.
Edoardo Jacassi, son of the great fashion visionary Franco Jacassi, is 33 years old. He works alongside his father in what is the point of reference for Vintage apparel: Vintage Delirium. Reference point not only for the city of Milan, but all over the world.
Edoardo Jacassi defines himself proudly as a Vice President of Vintage Delirium. An Italian guy, obsessed by basquet, beard, food and his "beer" expertise.

EDOARDO, HOW IS IT WORKING IN VINTAGE DELIRIUM?
I was born and raised in Vintage and through my dad I always had to learn.
You can not do this job without loving it, doing so would become trivial.
I think I have a different approach from my fathers'.
Perhaps more fresh and youthful.
My father, over the years has managed to put aside a large amount of vintage to maintain further and successive generations.


IN YOU OPINION, WHO IS YOUR FATHER THANKFUL FOR IN SOME WAY?
My father has always been very grateful to Sergio Loro Piana, of whom he was also a great friend.
He began to care and reorganize for the library of his home and collaborate with him on a collection of drawings by Dudovic.
It was also with him that he wrote a book ELEGANT STYLE, a book that spoke about men's fashion, since men's dress became modern, from the French revolution to the '70s. Becoming a bible to refer to in the '80s, because it brought back research over the years of fabrics, buttons, embroidery and accessories.
In those years, Italian fashion was preloading the French one and the book was very well received by everyone.
He was lucky enough to meet Gianni Versace, Franco Moschino, Krizia, Mila Schön, Valentino, Azzedine Aläia, Thierry Mugler and Karl Lagerfeld.
Those were years where creativity was seething.
In 1971, during the university period, my father opened his first bookshop "Dialoghi" and then to follow an art gallery, after having met some artists of Turin, of "poor art" including Pistoletto, Zorio, Boretti an Anselmo.

SHIRT ERMENEGLIDO ZEGNA 90'S + "MONSIER" MAGAZINE 1924

WHO INSPIRED YOU AS A MAN?
Undoubtedly my grandfather. He was a very elegant and sophisticated man.
My father went with his father to the Biella area to look for fabrics to make tailor-made clothes for the dressmakers we knew.
He always made me smile when he told me that he called Gianni Versace, Valentino, Moschino on the phone and told them "Come now". In Italy, in those years, there was really a great fervor in fashion and everything was lived immediately. Although there were no social networks like today, that keep us all updated and update.
He had Giancarlo Ferraresi and Silvano Malta as his friends.
A group of very fervent friends.
Just thinking that the former had packed 36 collections of garments in just one year and opened galleries, believing that fashion was dead.
It all began when an old lady from Turin, also a good lover of Gabriele D'Annunzio, died and an exhibition with all her clothes and belongings was made.
Fortunately, he managed to buy all his clothes and then made an exhibition in Paris in Place Vendôme, in the old Maison Schiaparelli, then bought by Della Valle.
There were about fifty leaders of the 20s and 30s of Carrousel, Madame Vionnet, Louis Boulanger.
WHO WAS CLOSE TO HIM AND HELPED HIM TO BUILD UP YOUR FAMILY BUSINESS?
Marta Marzotto helped him a lot by including him in the fashion world in Paris, they immediately became very close friends.
They often went around together to fashion shows and flea markets.
WHO WAS YOUR GREAT BUYER?
Surely Mrs Joyce and Judit Collins from New York.
WHAT IS YOUR FATHER'S CHARACTERISTIC?
When something goes well, he gets bored and immediately wants to change and do something else.
For example, a couple of years ago he wrote a book about the influence of China and Japan in fashion in the early twentieth century and at the same time organised an exhibition about Gianni Versace in concomitance with his death 20 years later.

HOW DO YOU SEE THE COMPETITORS?
I think the competitors are so many.
Some do a job near to ours. Others sell only used.
My father assumes that selling clothes that have made the history of fashion is the right thing to do. In 40 years he has seen many and is convinced that our space is totally unique in the world because of the variety of objects that you can find from the book to drawings by print, from the button to embroidery.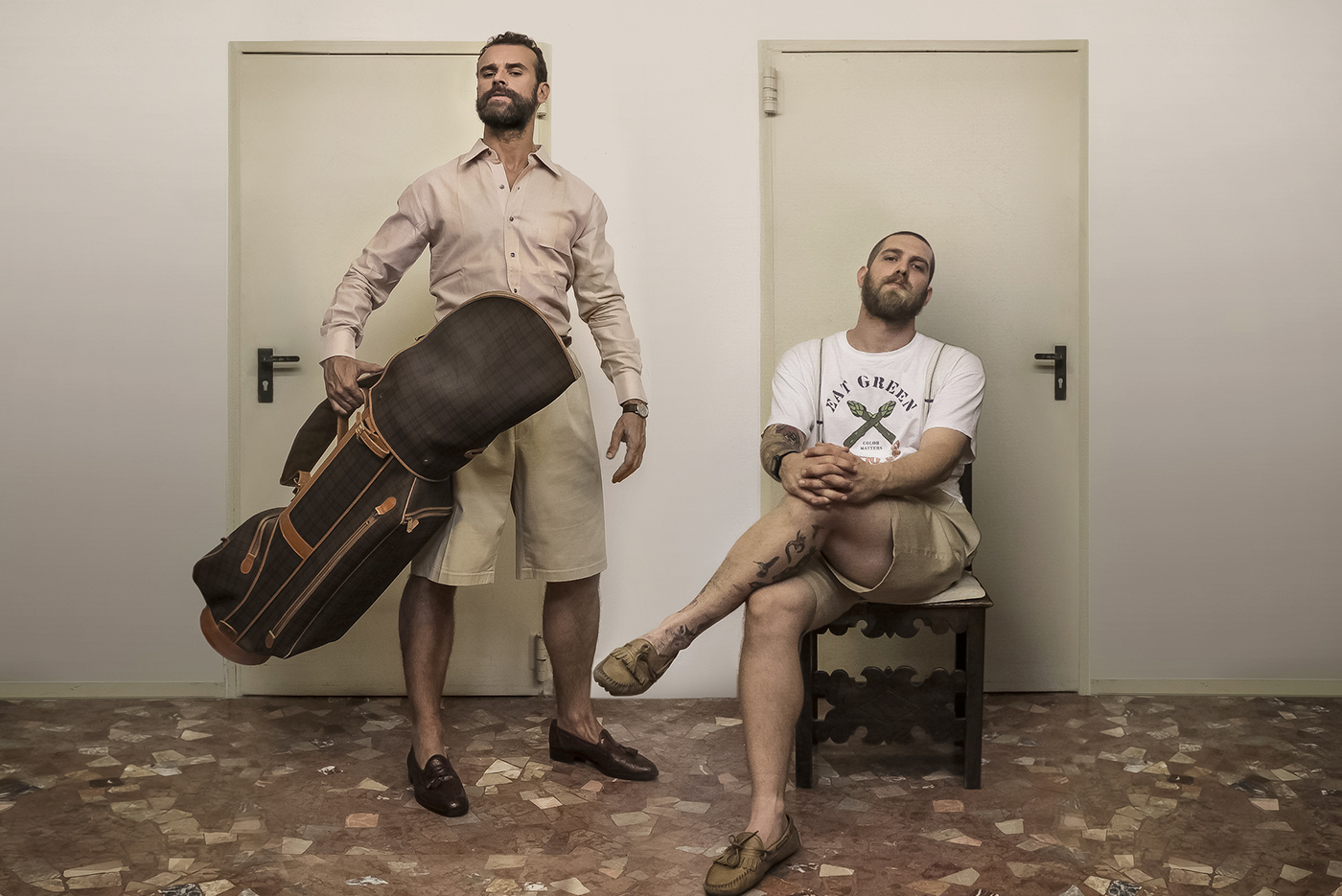 HOW DO YOU SEE ITALY FOR ITS CULTURE TOWARDS FASHION?
For me, there is no other country in the world where there is a textile supply chain as important as in Italy. Here everything is done with regard to fabrics.
From yarns to leather tanning, I think they are unique in its kind.
Much more than some of our competitors like France and England.
To be clear, we produce Chanel bags, the French invent them. Many Italian minds have been included in foreign labels, many of them French, although the French have
purchased many of our brands.
I KNOW THAT CELEBRITIES HAVE ARRIVED UNEXPECTEDLY IN YOOUR SPACE; WHO HAS DONE RECENTLY?
Some time ago, Amal Alamuddin, wife of George Clooney, Nicky Minaj came.
In the past, some have come to do research, including Michael Kors, who had offices here in Milan. Some weavers had brought us Chanel.
In 1995 and 1996, I was still young but I remember Miuccia Prada had worked with my father, I remember her buying a lot in the showroom, then making hand-painted dresses and handmade laces.
Comparing to the past, who do you see these big brands today?
The big luxury brands, I must say, now allocate budgets that are increasingly low for research.
We also try to standardise the collections to an increasingly new and profitable market, as can be the Asian one, more specifically the Chinese one.
Everything must clearly create budget, but at the same time, the elegant Lady of Philadelphia or Old French or Italian Lady who still does to the Paris Opera or La Scala can not identify with this new woman figure.
This new woman does not match her woman figure.
We no longer see those ladies whom we saw in Capri or Portofino.
There are emerging markets, but they cannot be overlapped.
We have many Chinese who come to us but are the students who lived in Italy and are getting closer to Fashion.
She is a new woman who does not belong to her.
We no longer see those ladies whom we saw on Capri or Portofino.
They are emerging markets but that can not be overlapped.
We have many Chinese who come to us but are the students who lived in Italy and are getting closer to Fashion. That as far as I'll go on that.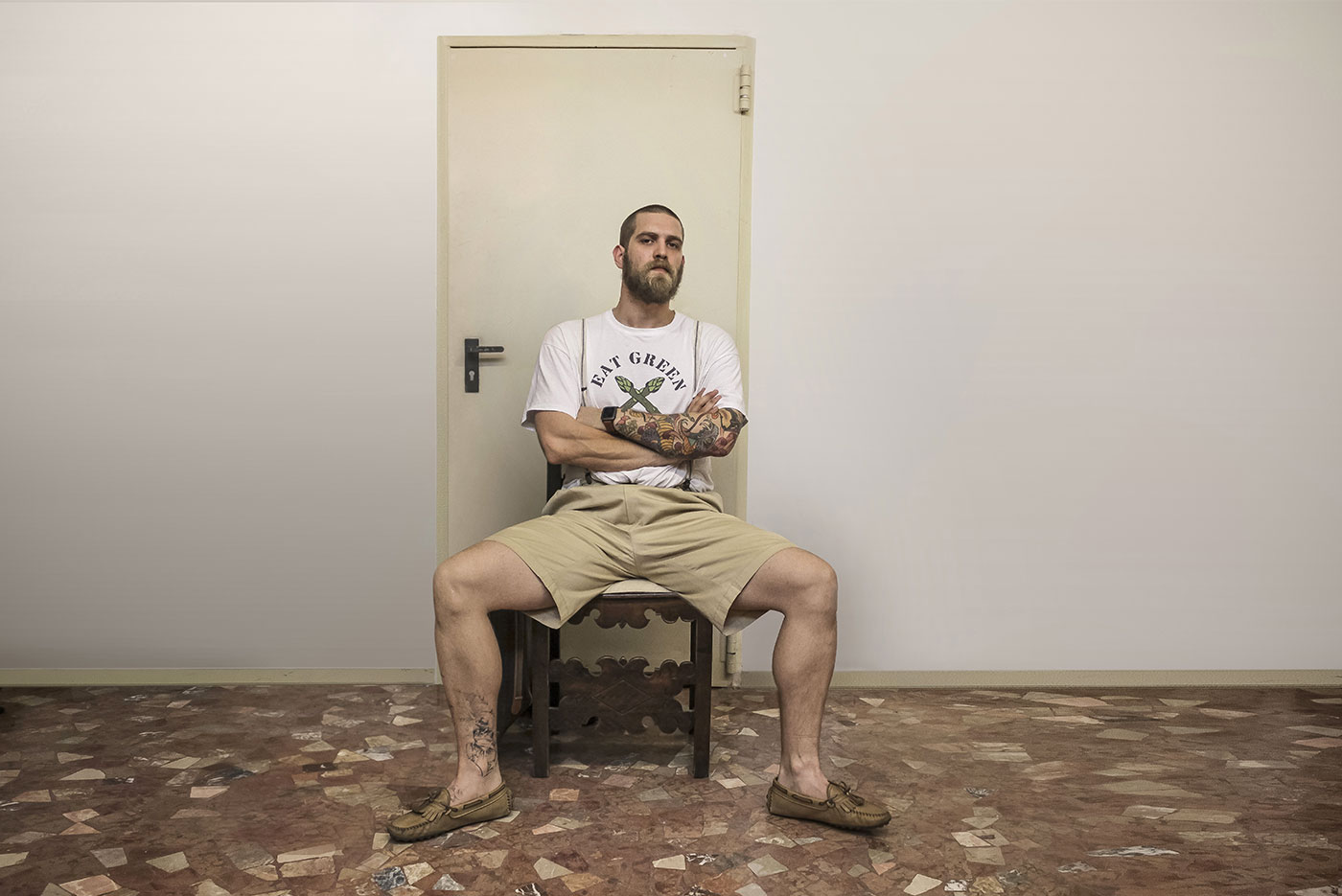 WHAT WAS THE MOST EXPENSIVE ITEM YOU HAVE EVER SOLD?
It was a head of Madeleine Vionnet, sold for 120 millions of the old Italian liras (about 60.000 euros). Do you think that some of Schiaparelli's revised garments have been sold for 180.000 euros.
Prices that will not approach those of art, which can reach millions of euros.


Coordinator | Andrea Bassi
Style Assistants | Leonor Proença de CarvalhoJulia Schmal
Art Retouch | Carlos Mesquita | Influxus
Location | Vintage Delirium by Franco Jacassi – Brera, Milan – Italy
www.vintagedelirium.it
@b_dwardd