Creative Director and Stylist | Icarius De Menezes
Photographer | Debby Gram
Make up Artist | Barbara Ciccognani | MH Artist
Art Retouch | Carlos Mesquita


ALL MASKS: MAMELOK PAPERCRAFT
FLOWERS: FIORI MILANO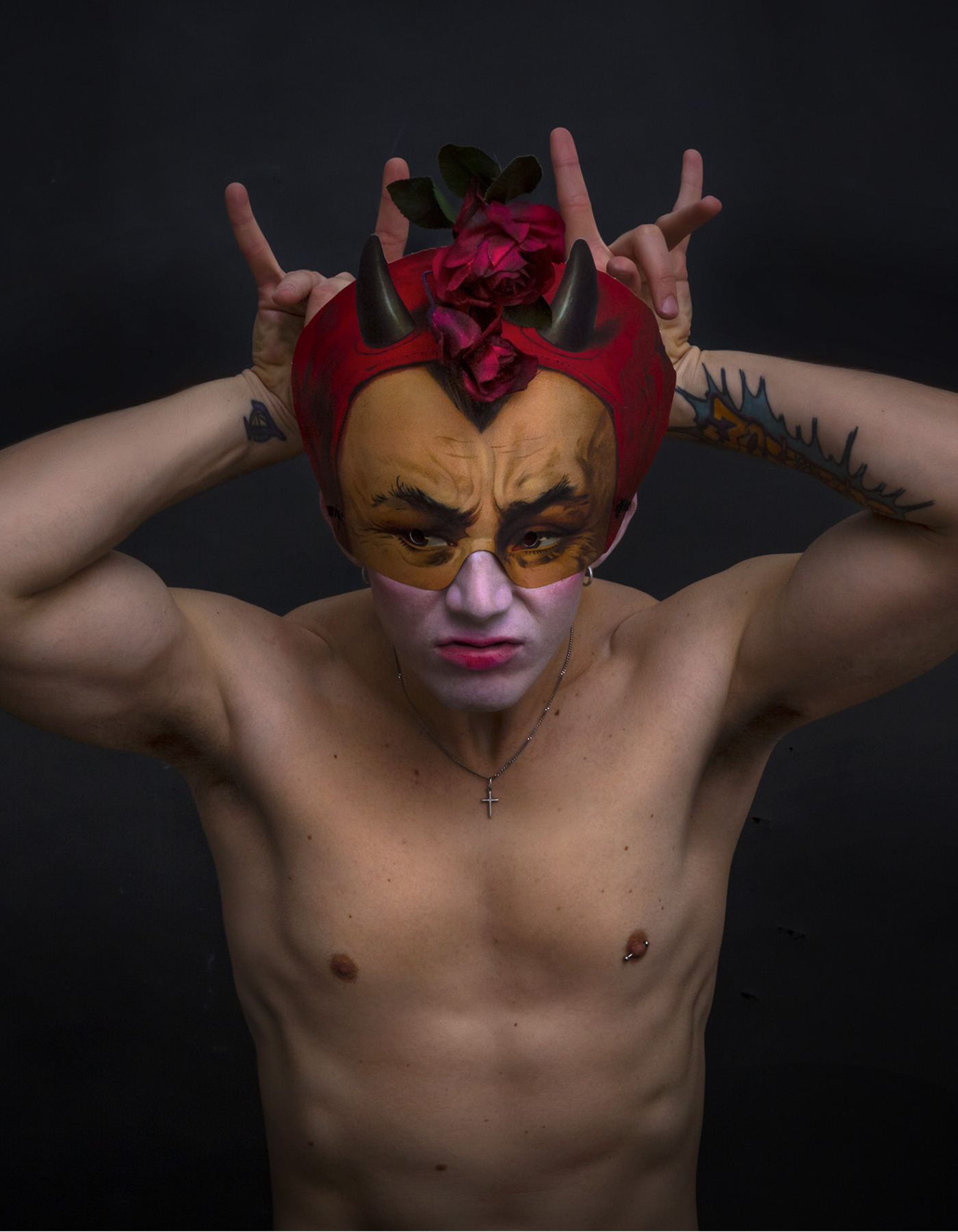 CARNIVAL 2020
Streams of colorful floats, sparkling dancers, almost naked bodies, giant bands and even bigger rhythm from traditional samba, to the recent virality of funk "commanded" by Brazilian iconic singer Annita, a festivity so CONTAGIOUS these parades and customs now walk all over the globe.
Carnival is a festive season before Lent that usually involves extravagant carnal costumes, half-naked public celebration, parades, enormous street parties, sexual vibes in fishnets, gleaming bums, breasts exposed in tiny, trashy, panties and brassieres proudly and shamelessly and much much more. Many want to be the show, others come to watch the entertainment but what they all share in common is freedom to do so. These elaborate rich costumes and MASKS allow wearers to set aside their quotidian and live out extraordinary experiences freely in an environment of heightened SOCIAL UNITY.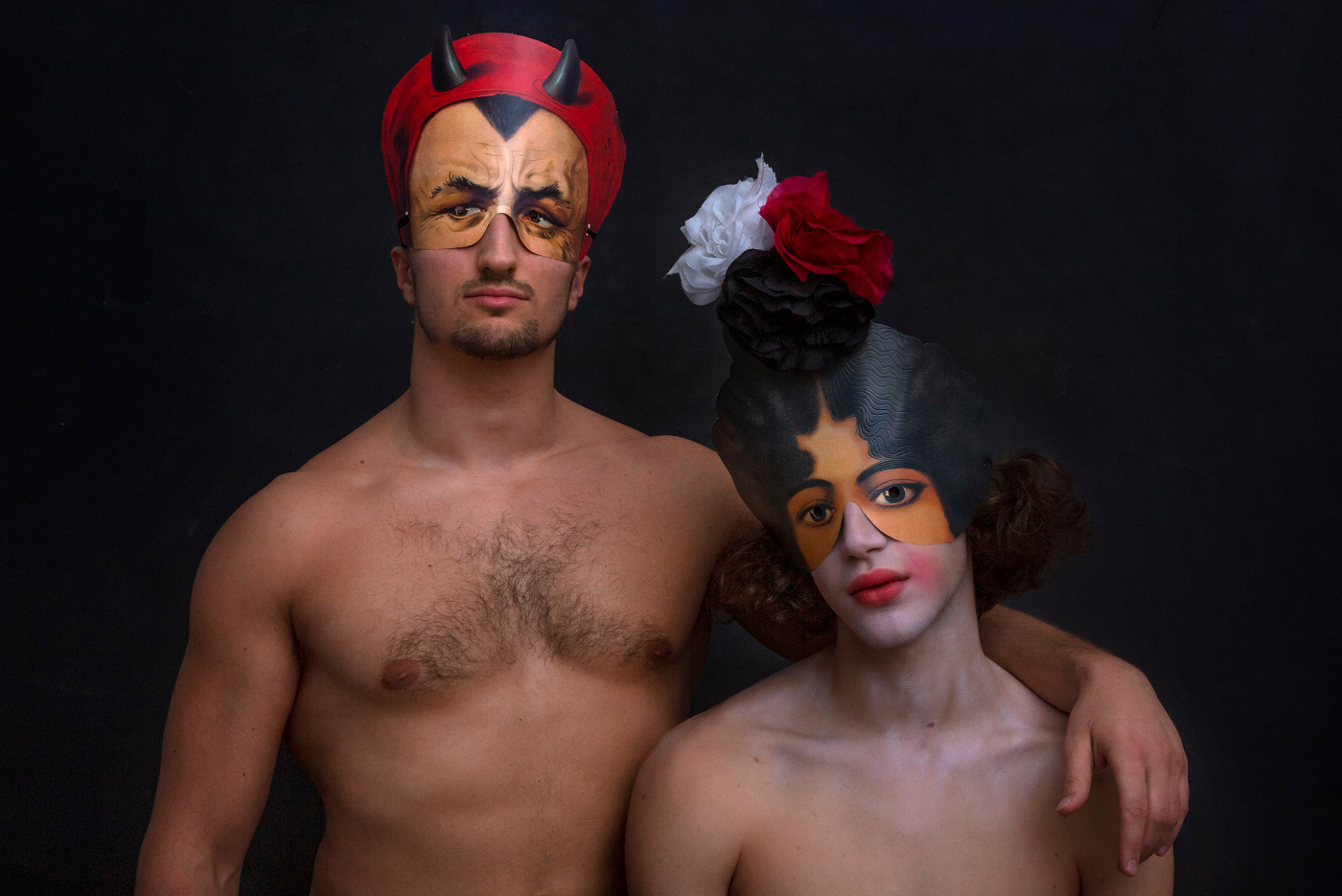 In honor of this festive season celebrated in both my home countries by birth and choice, I exhibit art with alluring people wearing mesmerizing HISTORIC Victorian facsimile paper masks based on HERITAGE collections by MAMELOK PAPERCRAFT Ltd. Color, music, culture, people, tolerance, freedom and life are what my Carnival is about. Although this year this festivity counts with limitations and control imposed from political handling and panic there is no blocking this festive season.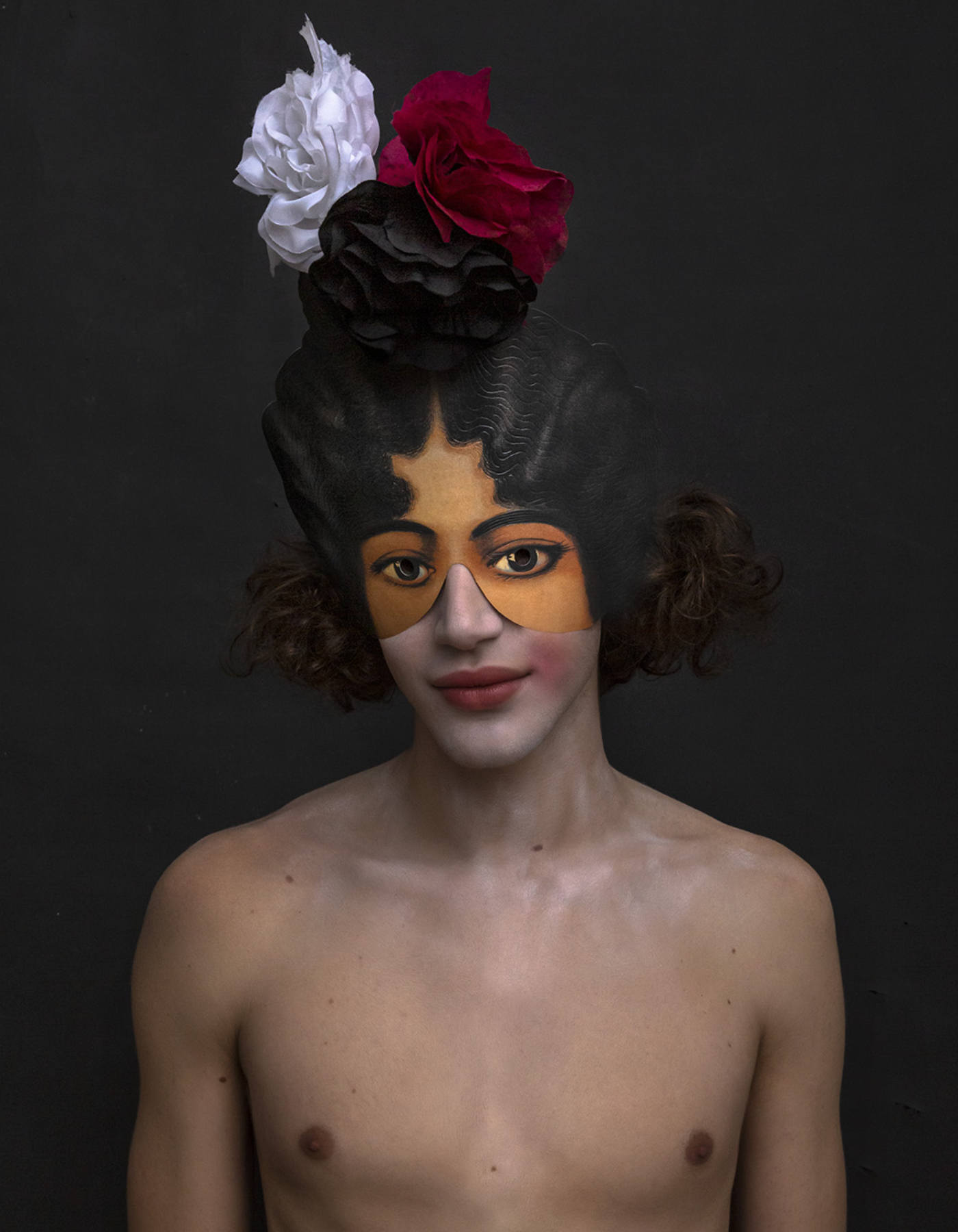 CARNEVALE IN ITALY
Venetian masks are a centuries-old tradition, these are typically worn during the renowned Carnival of Venice to hide wearers' identities and allow them to act without restraint. Three million visitors come every year to Venice's Carnevalel. This year though the famous Venetian Carnivale took two sick days after Italy was hit with the worst outbreak of the coronavirus in Europe.
The carnevale festivities were not the only ones affected, from fashion to football, theatres to schools the virus has halted and restricted the celebratory spirit that is a preeminent element of Italian culture. People have gone from celebrating freely surrounded by a crowd to lockdown and quarantine. This year Carnevale takes a turn, mask wearer's will go from covering their eyes and identities to their noses, mouths and health.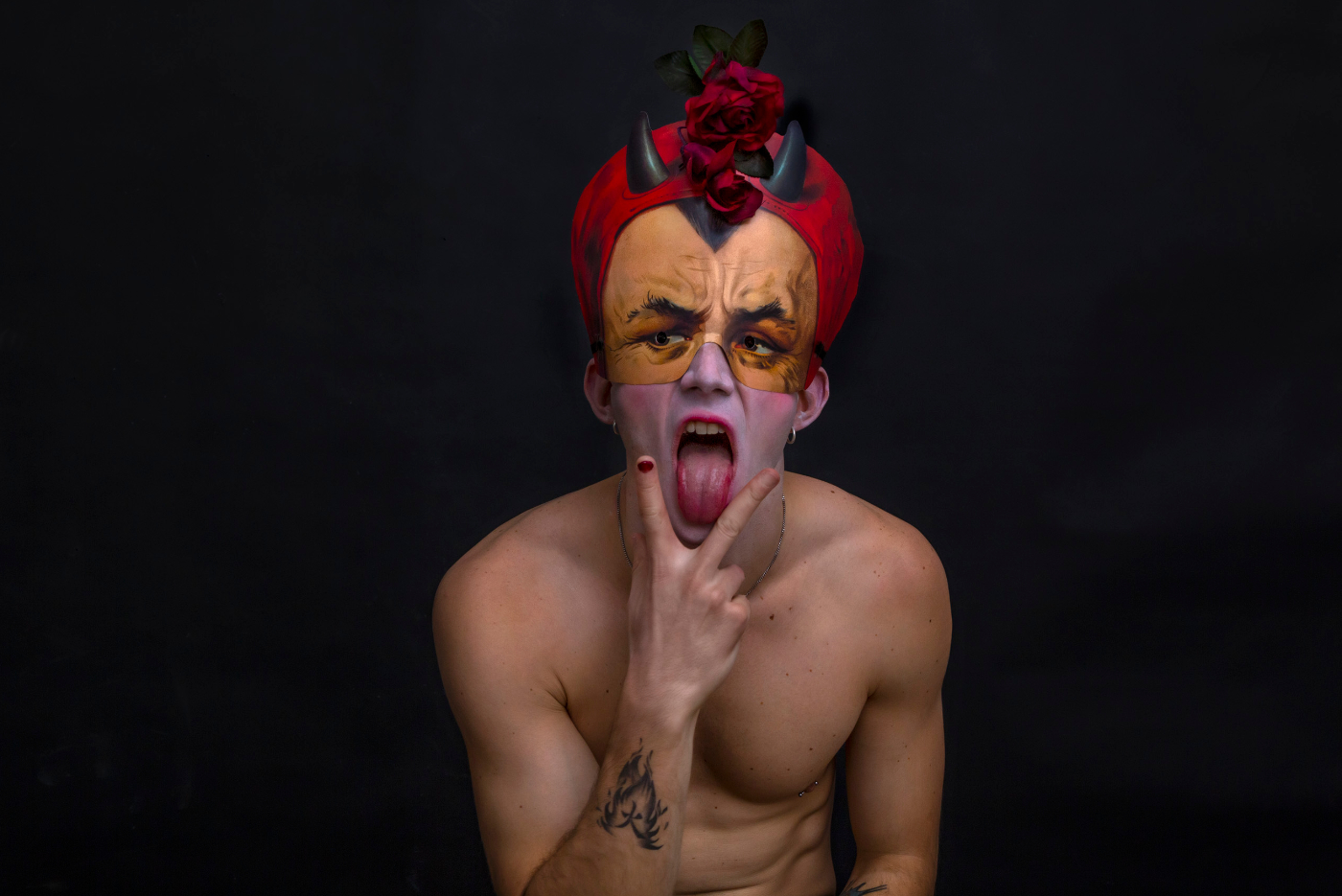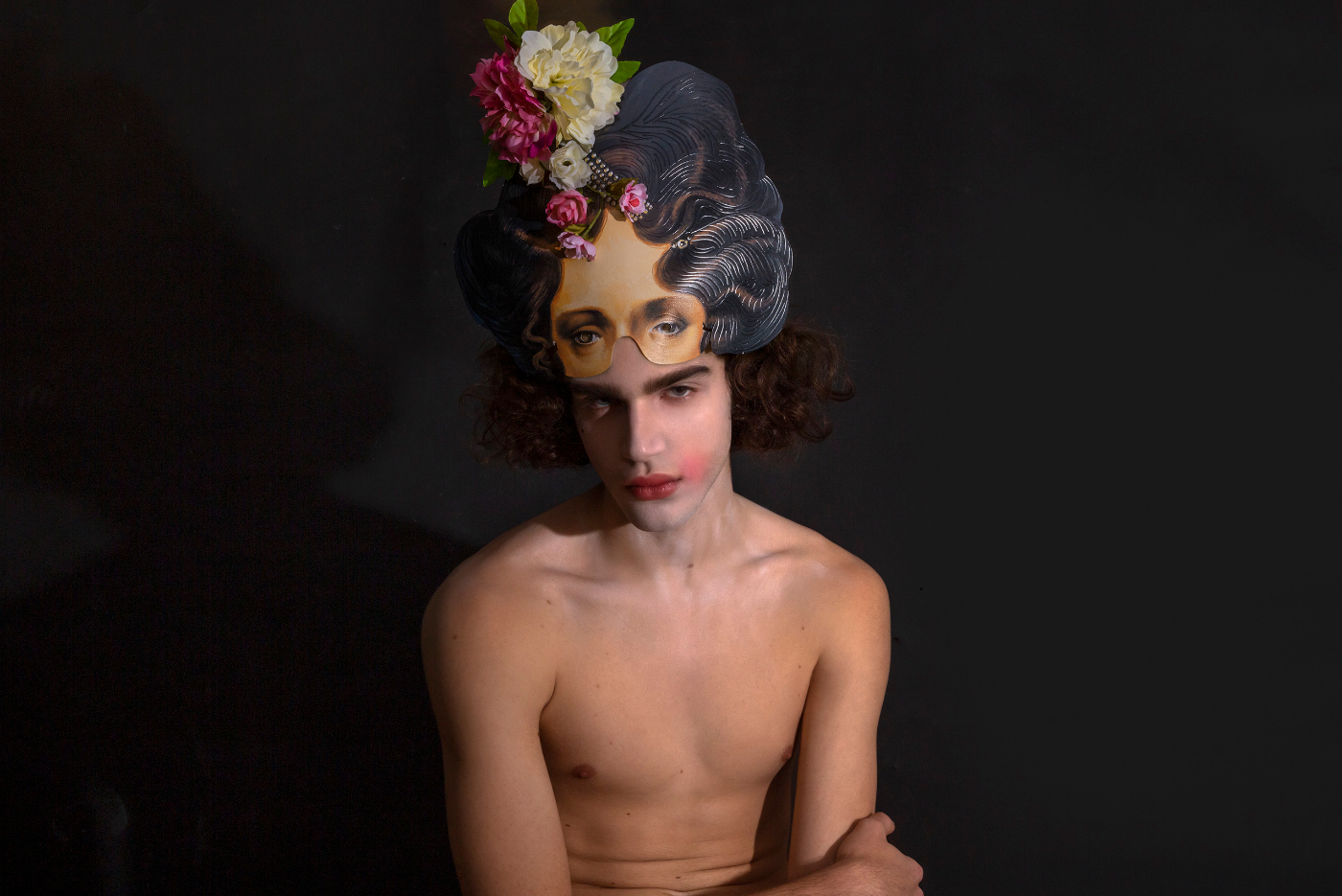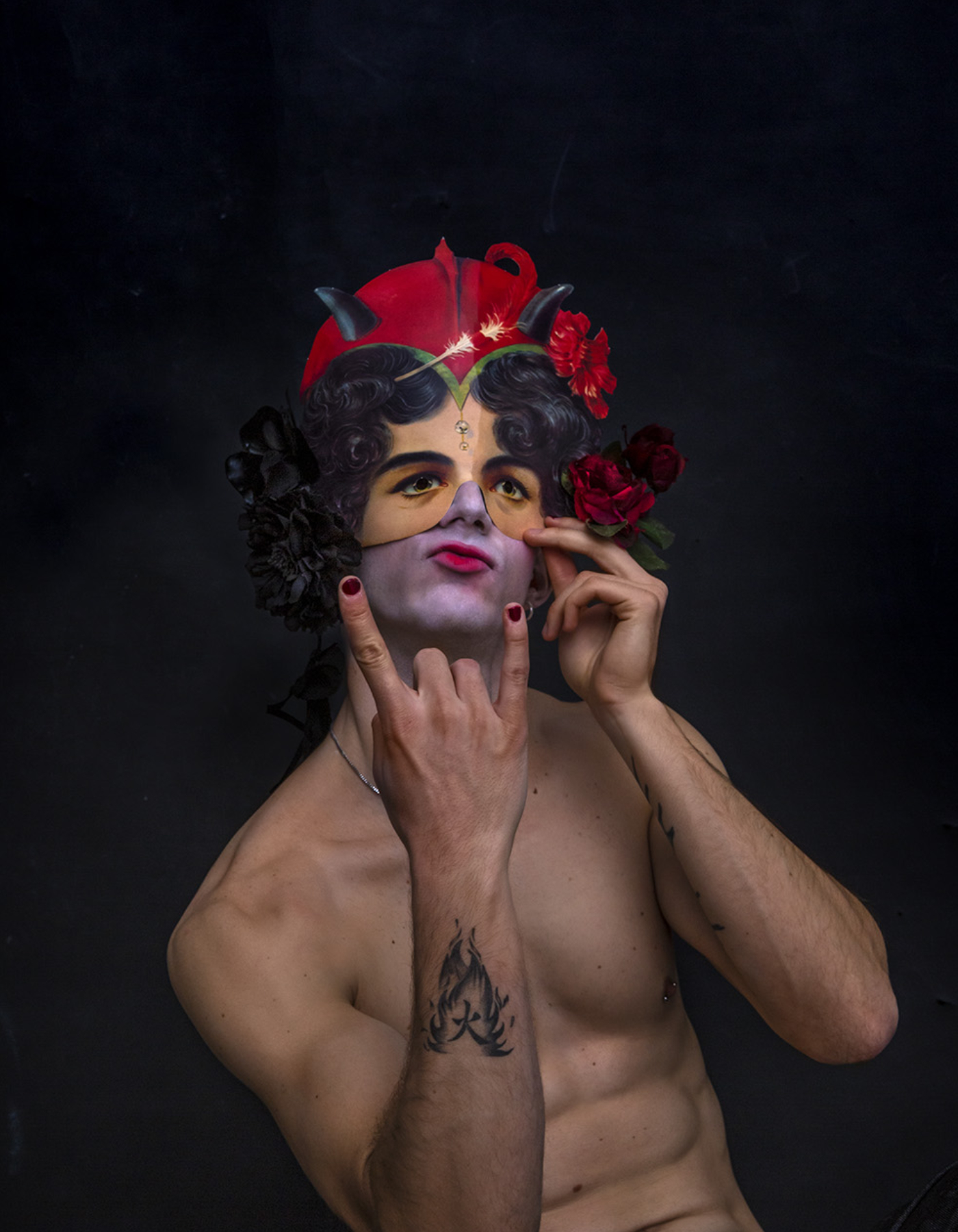 CARNAVAL IN BRAZIL
As Rio de Janeiro, another carnival capital, designated by Guinness World Records as the largest carnival in the world prepared to kick off their festivities, putting on feathers, naughty outfits with mischievous sensuality, the most spirited moments were in scores of bloc parties' chants, celebrants took the streets from sunrise to sunrise, singing from the top of their lungs original sambas protesting governmental stance and decisions. Marking a new tradition of political Carnaval.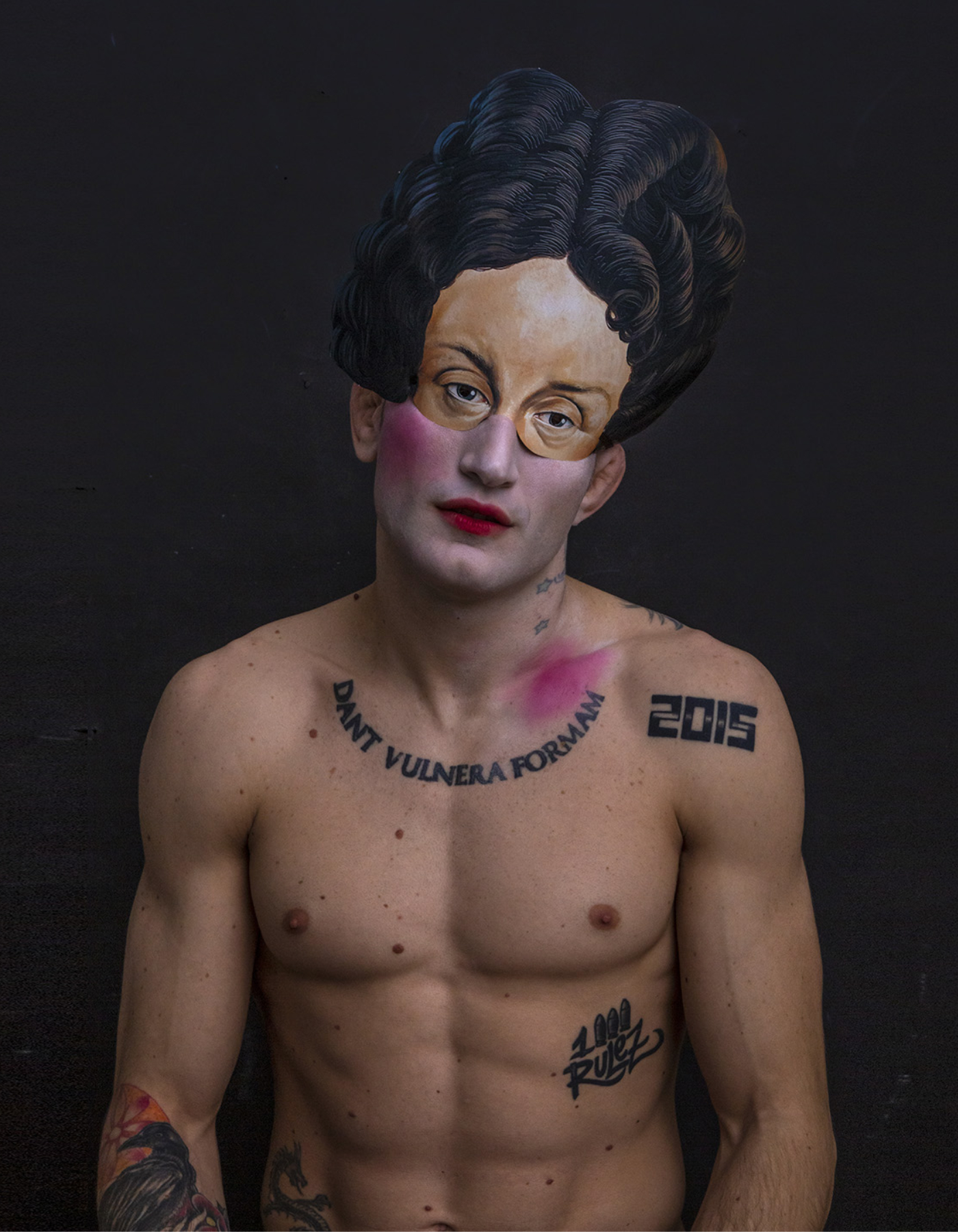 Tradicional Mangueira and other major SAMBA SCHOOLS turned to the "Greatest Show on Earth " to protest President Jair Bolsonaro's divisive rhetoric.
Some criticized the hate crimes practiced by the president's supporters, environmental carelessness, the sexual abstinence campaign formulated by Damares Alves the evangelical pastor that is now Brazil's Minister for Women and Families, corruption investigations, and even the Ex-Culture Secretary Roberto Alvim quoting Joseph Goebbels, Hitler's minister of propaganda earned a theme song.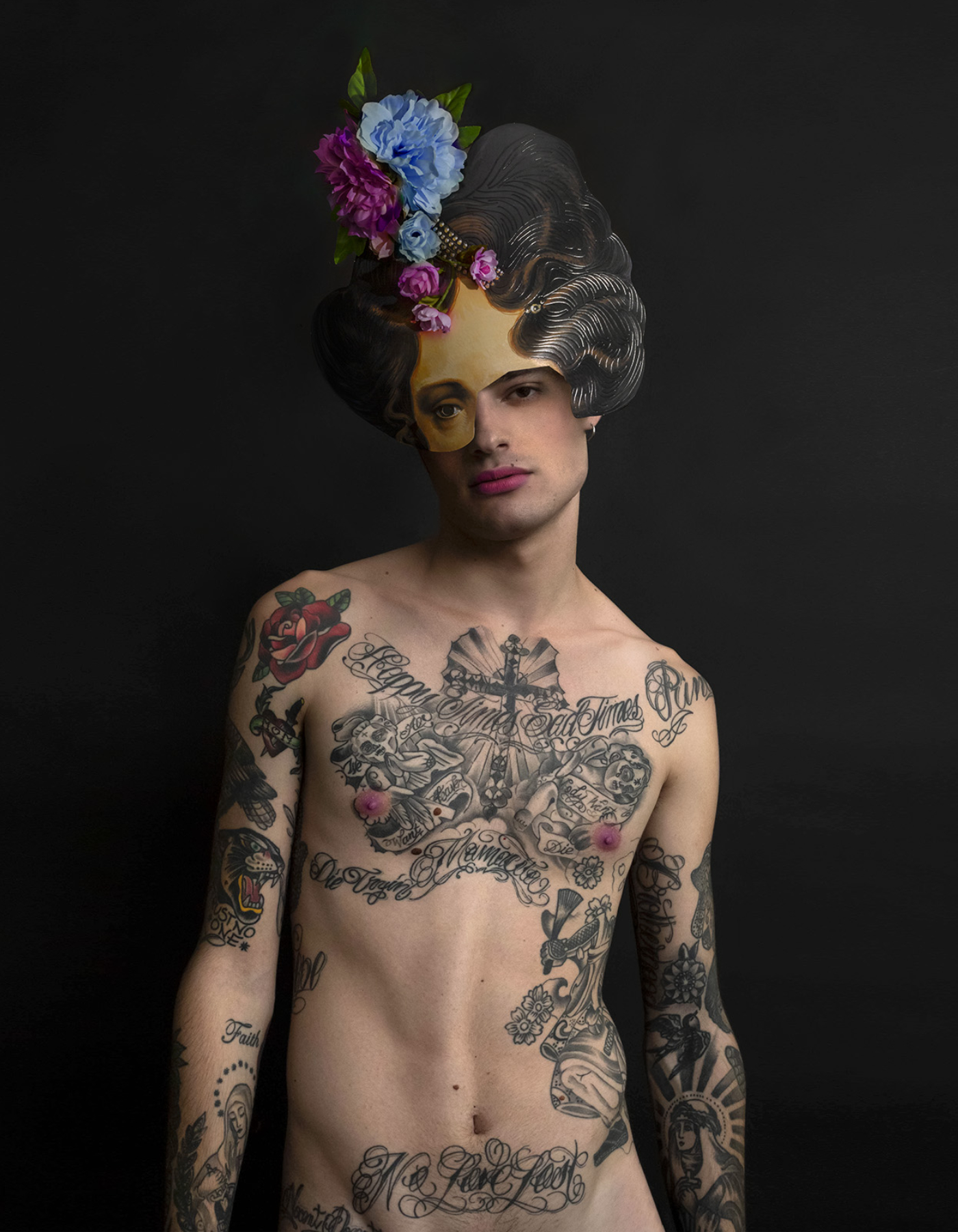 Last saturday also marks the day the first transgender woman led the drum section of a top samba school, CAMILA PRINS fullfilled a dream she has had since she was 11, kicking down doors for LGBTQI+ representation in Brazil a subtle stance against Bolsonaro after he advised people not to cross-dress this carnaval.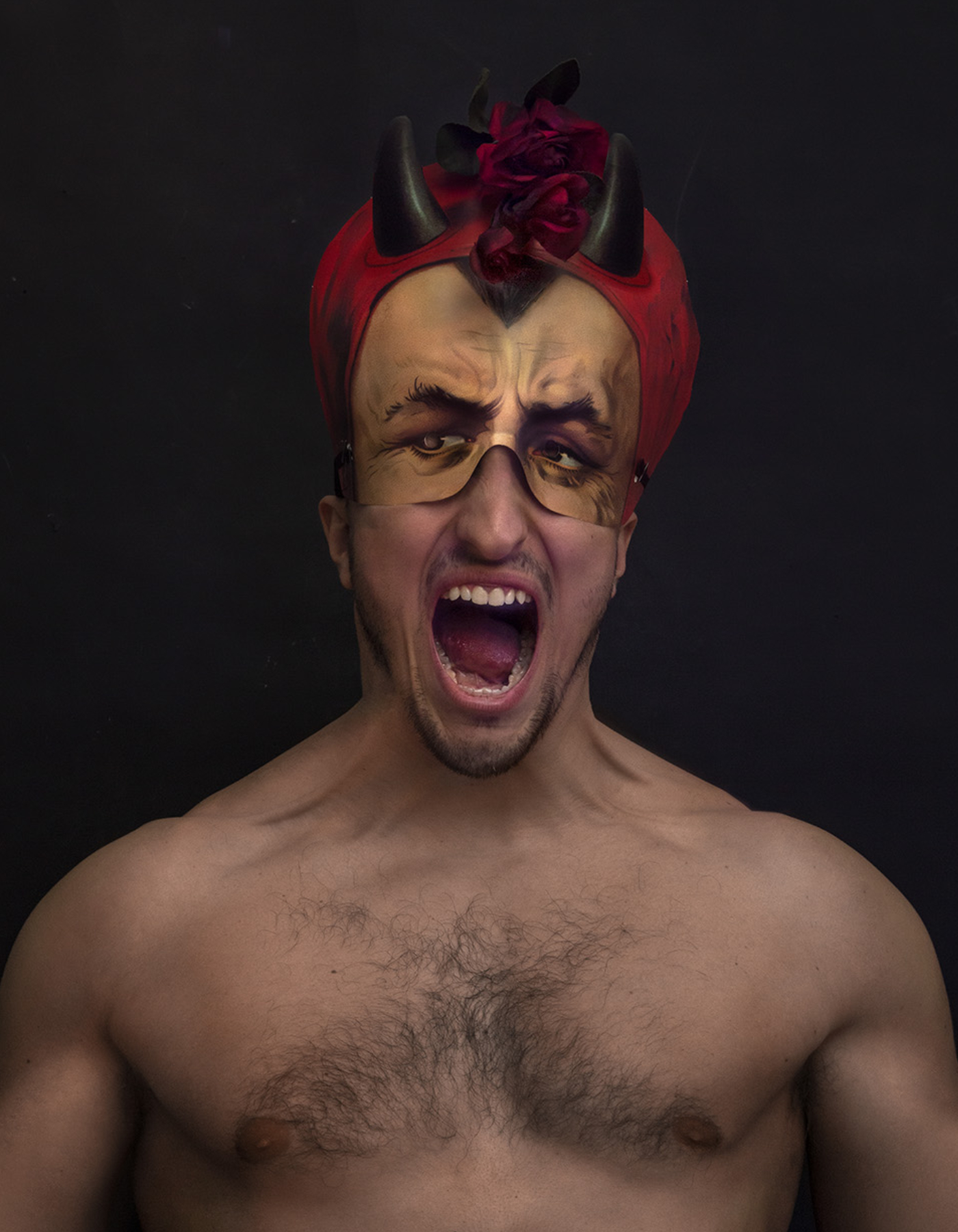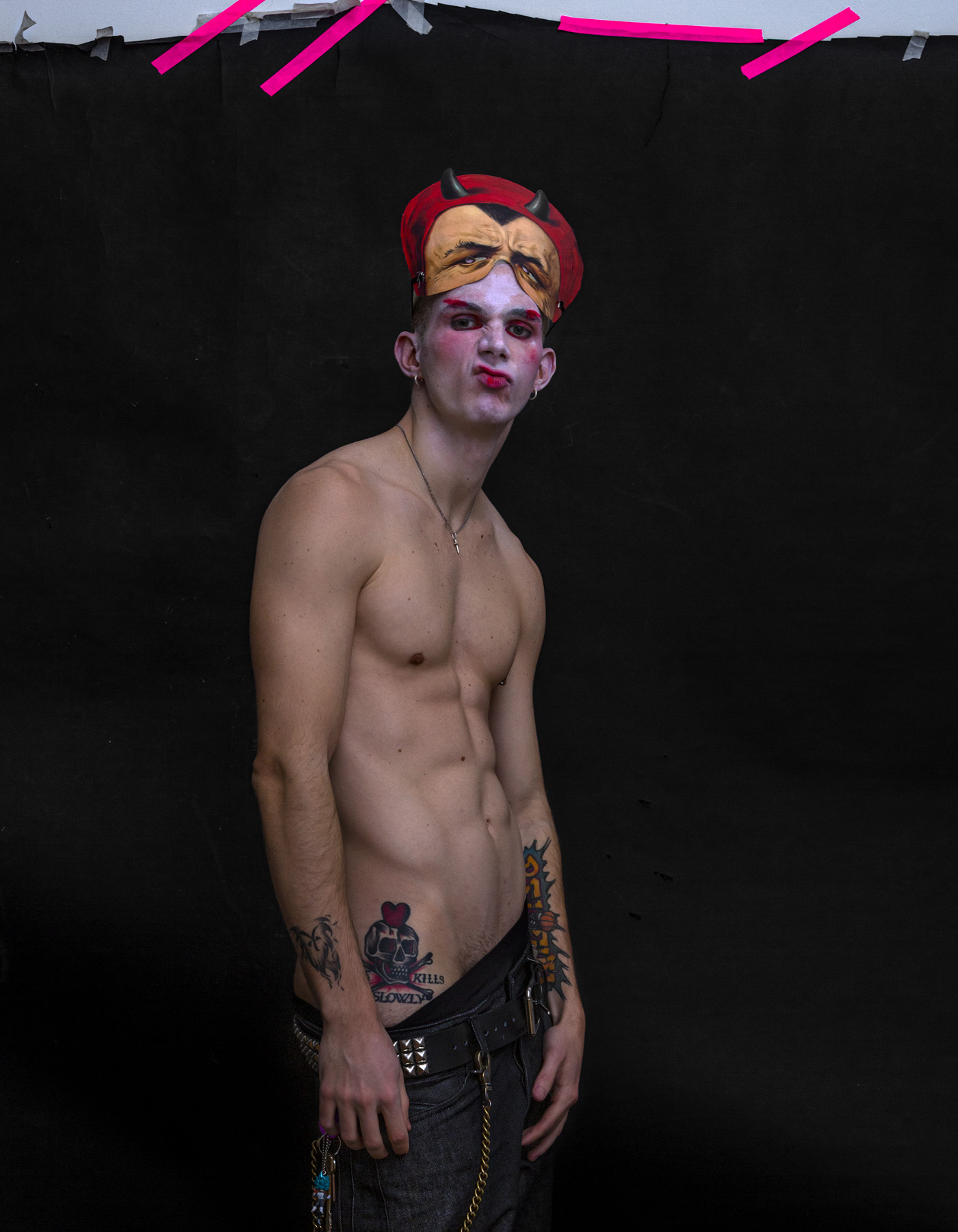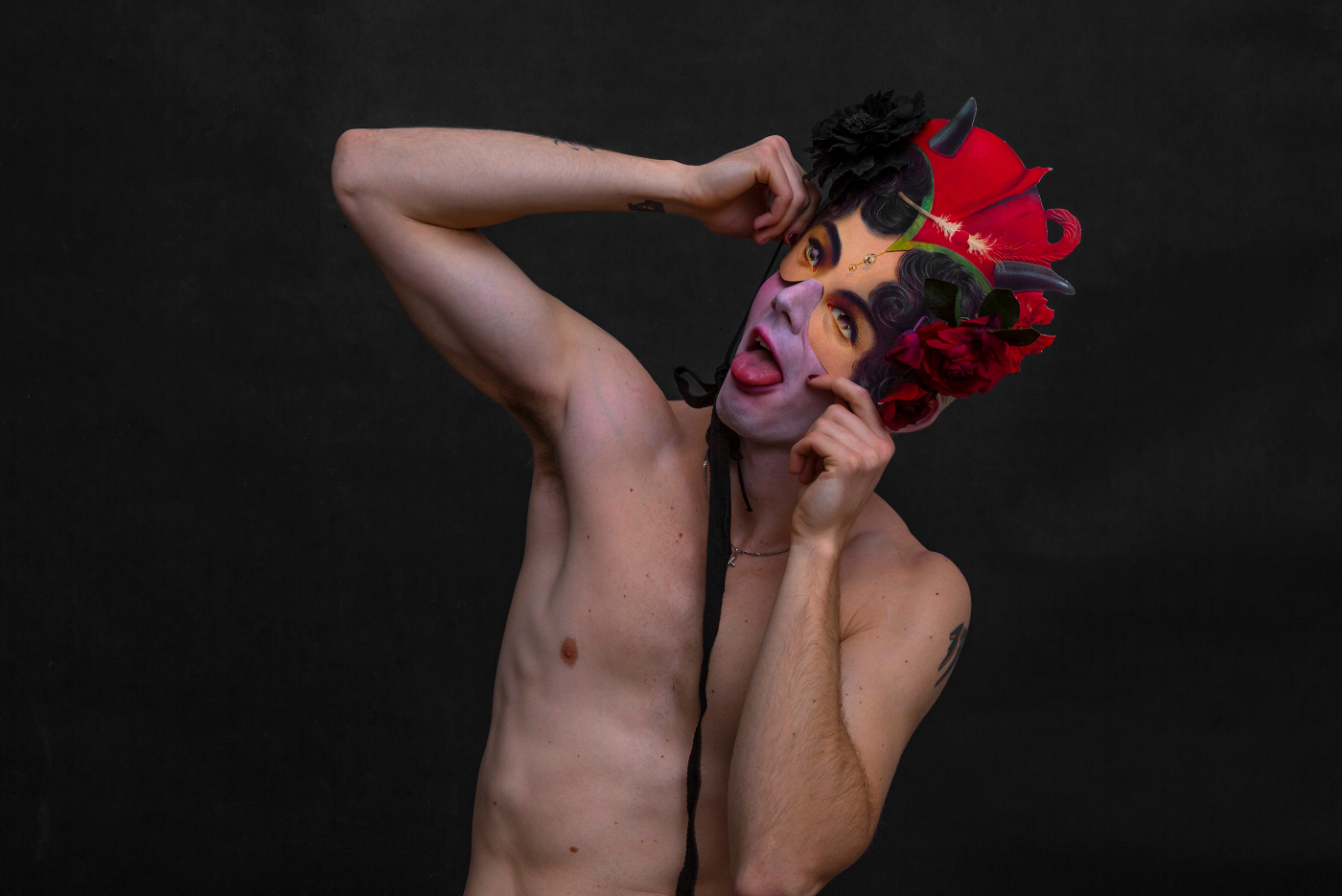 With a sensationalist video posted on Twitter, now popularly entitled the Golden Shower, Bolsonaro tried with no success to dampen this STRONG, CULTURAL and OPEN-MINDED spirit that is Brazil's signature celebration.
This celebration is a message of hope and faith, from a country fighting issues such as; economic prostration, control, censorship, corruption and serious crime to the world. If there is anything the embellished costumes that cover very little, the homemade political chants, full streets, and the vitamin jolt of positivity that is this festivity proved is that there is no stopping this moment of brazilian expression.

Brazil has a history of being handled but its population is taking a stand against these handlers with ulterior interests and motivations, using their characteristic creativity, life and color, during their favourite season to prove that union makes them stronger.

For Brazil it is especially shocking as these restricting hands come from within, working against the country's tradition of sexual freedom, tolerance, warmth, compassion and respect. The evangelical parliamentary bloc, one of the principal backers for Bolsonaro's successful candidacy, has systematically tried to undermine the expansion of sexual rights. Bolsonaro has even tried to pass laws forbidding the teaching of sexual diversity and gender identity. Damares, took her swearing-in ceremony to announce a new era established under Bolsonaro where "BOYS WEAR BLUE AND GIRLS WEAR PINK" and suggests SEX should be saved for marriage blurring the church-state line once more. These limitations imposed by handlers calling themselves "the defenders of the traditional family" go against the culture and institution that is Brazil and its fight to become its own.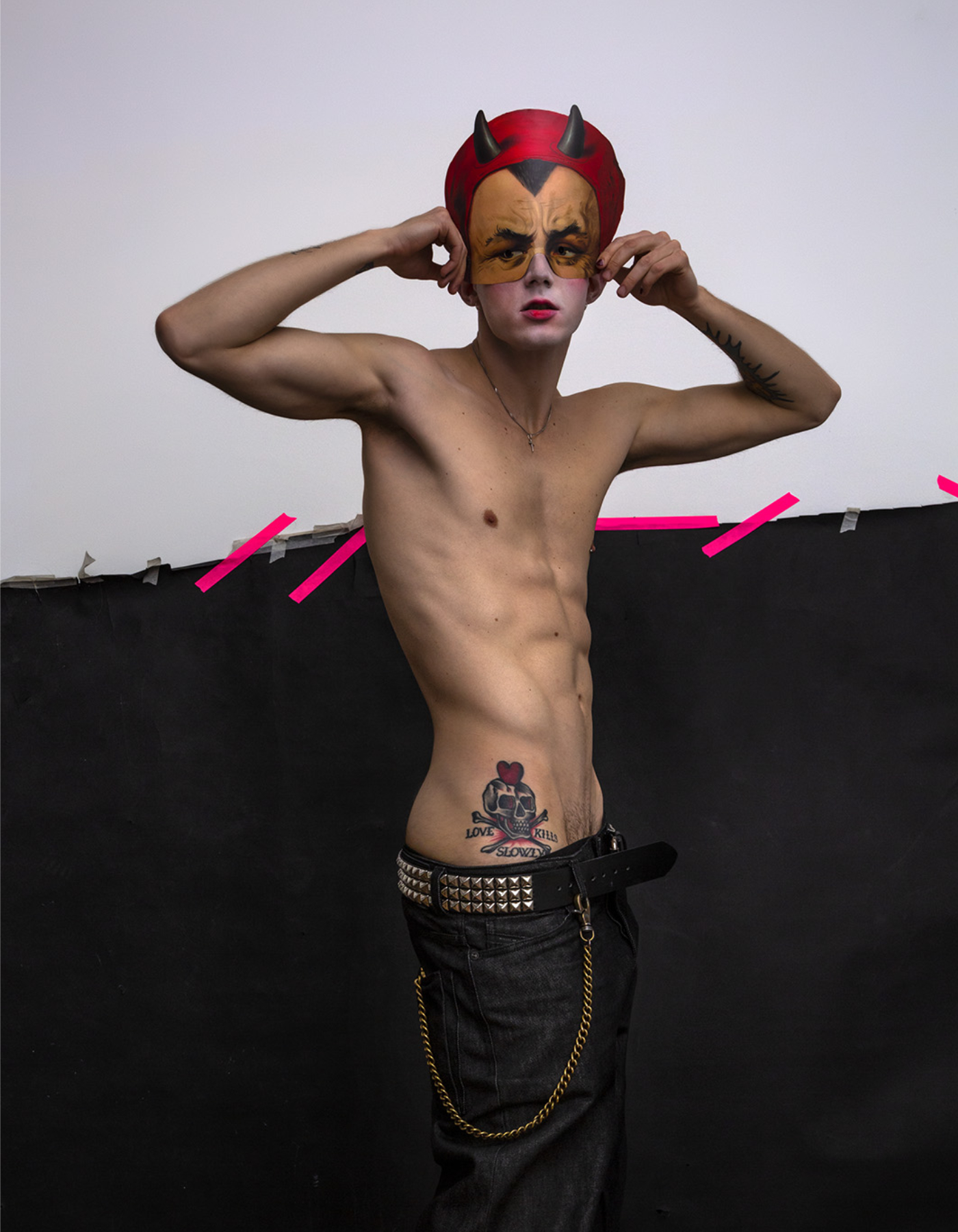 GLOBAL MASQUERADE
It is contradictory that these two carnival capitals that were supposed to be celebrating freedom, life and happiness are now going through radical changes and becoming limited. A celebration that has spread past borders and around all different continents. Both these countries have felt restricting hands before, these memories are recalled now with the events of the present, but Carnaval always survives.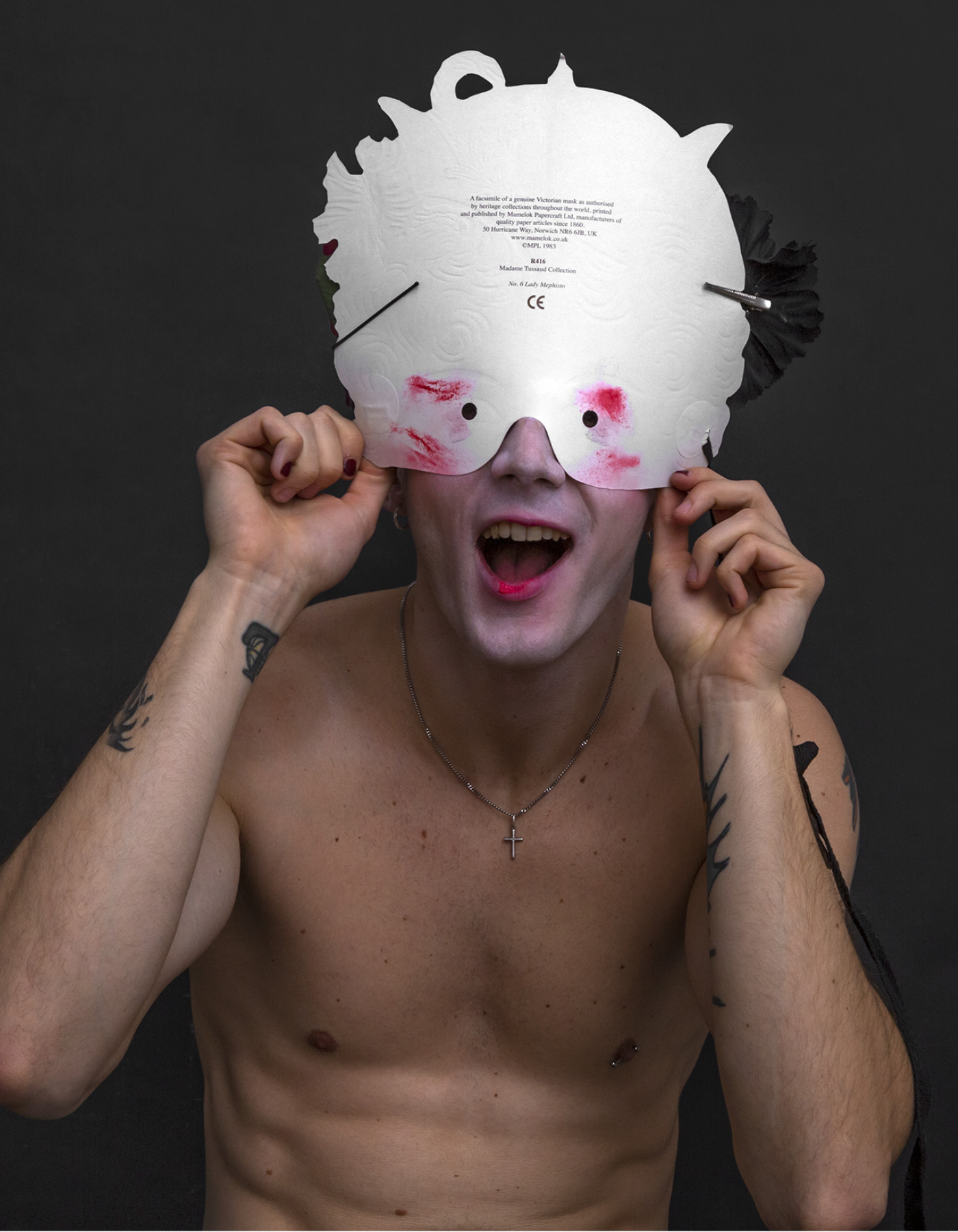 "A CARNEVALE OGNI SCHERZO VALE, MA QUA STIAMO VERAMENTE SCHERZANDO"…HAHAHAHAHHAHA .

Models
Jacopo Olmo | NEW YORK MODELS
Giorgio Abruscato | NEXT MODELS MILAN
Luigi Anzolin | I LOVE MODELS MILAN
Atlets
Alessandro Vismara and Mattia Gasperini
Beauty Artist | Barbara Ciccognani
Art Retouch| Carlos Mesquita INFLUXUS
Coordinator | Andrea Bassi
Production Assistant | Leonor Proença de Carvalho
Special Thanks | @marcoloide
ICARIUS PRODUCTIONS