Photographer | Debby Gram + Icarius
Pshicographics + Artwork | Icarius
Haicais | Valeria EL Horr
Model | Tea Falco


A VIRAGO is a woman who demonstrates exemplary and heroic qualities. The word comes from the Latin word virāgō (genitive virāginis) meaning variously, vigorous, heroic maiden, a female warrior, heroine.
Uma VIRAGO é uma mulher que demonstra qualidades exemplares e heróicas. A palavra vem do latim virāgō (genitivo virāginis), que significa uma donzela vigorosa, heróica, uma mulher guerreira, heroína.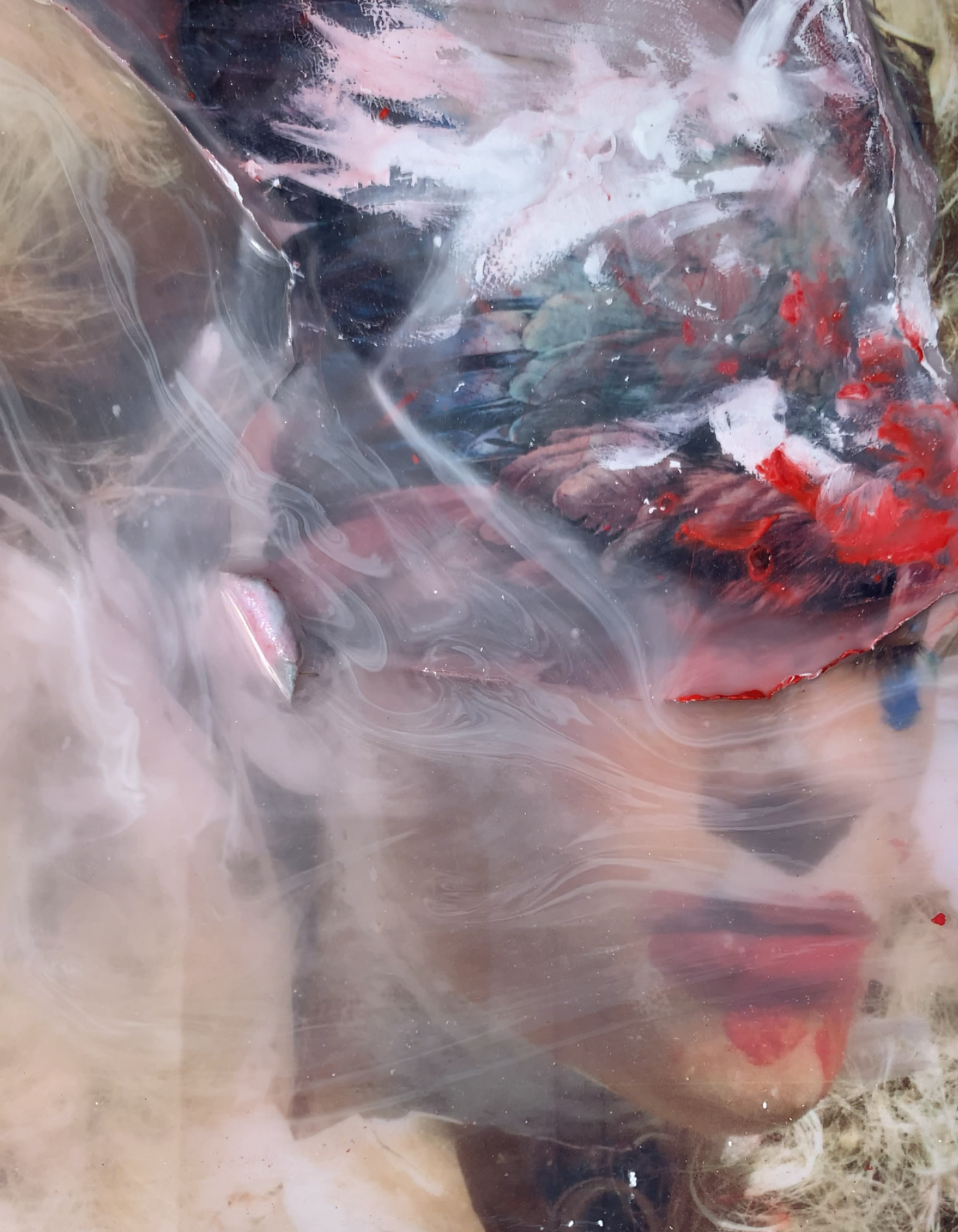 EXPLÊNDIDA MULHER
CERCADA DA RIQUEZA DO AMOR
COROADA DE AFETO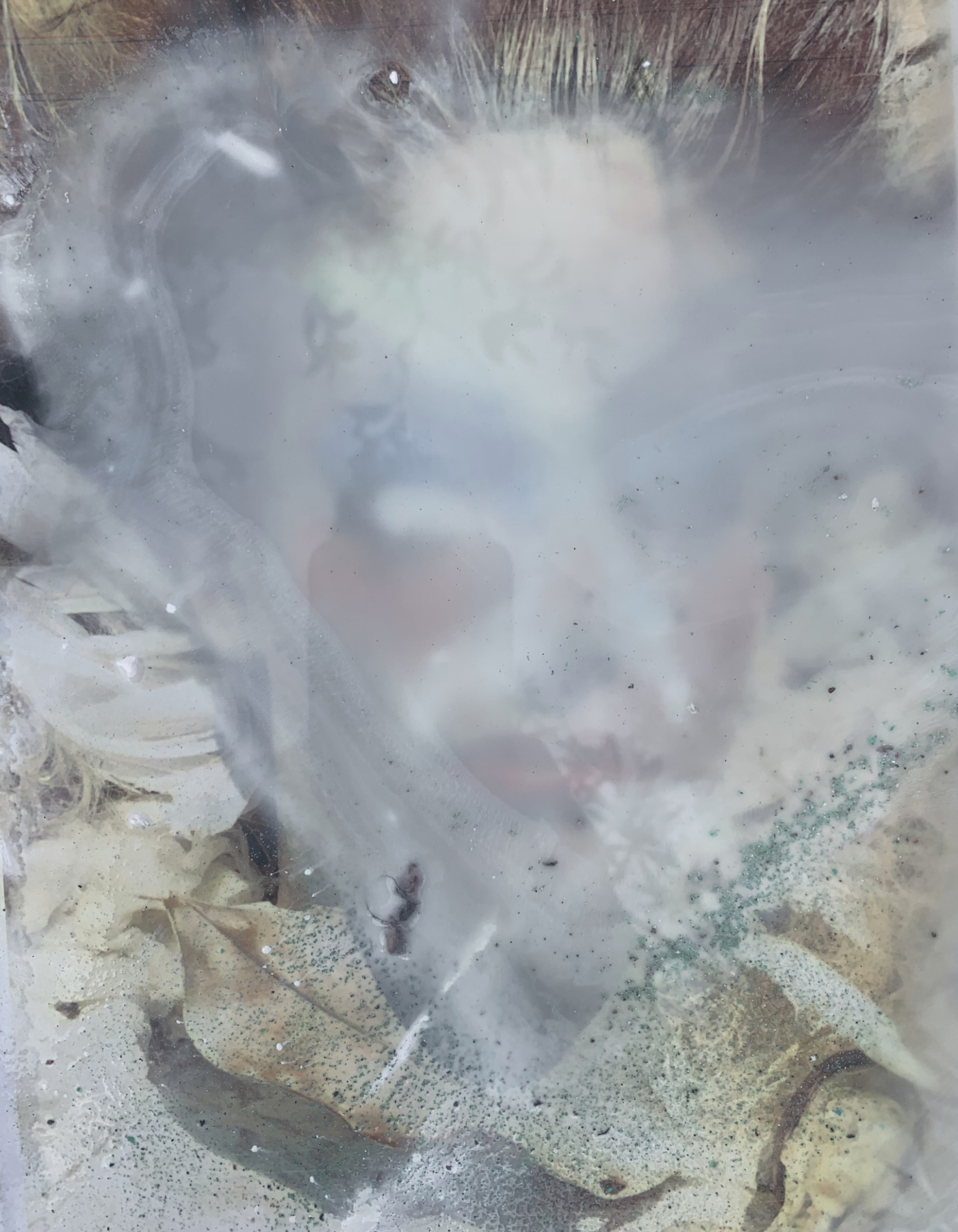 IEMANJÁ E TODAS AS SANTAS
QUE RELUZEM NESSAS CABEÇAS
ME PROTEGEM ATÉ O INFINITO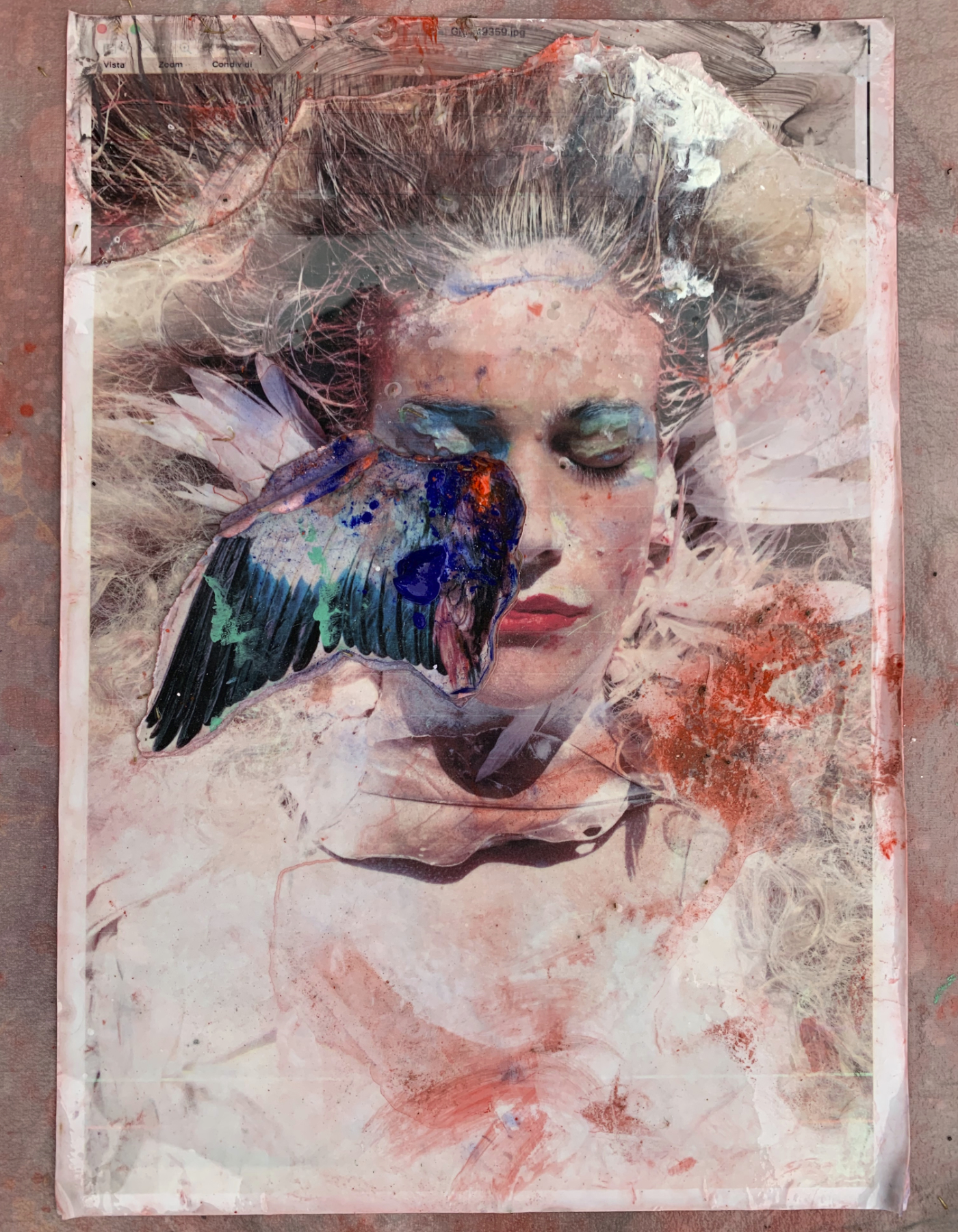 A VIDA É EXPRESSA
VOA INCONTROLAVEL, TRANSBORDA
EXPRESSA NA IMAGEM
REÚNE OS SENTIDOS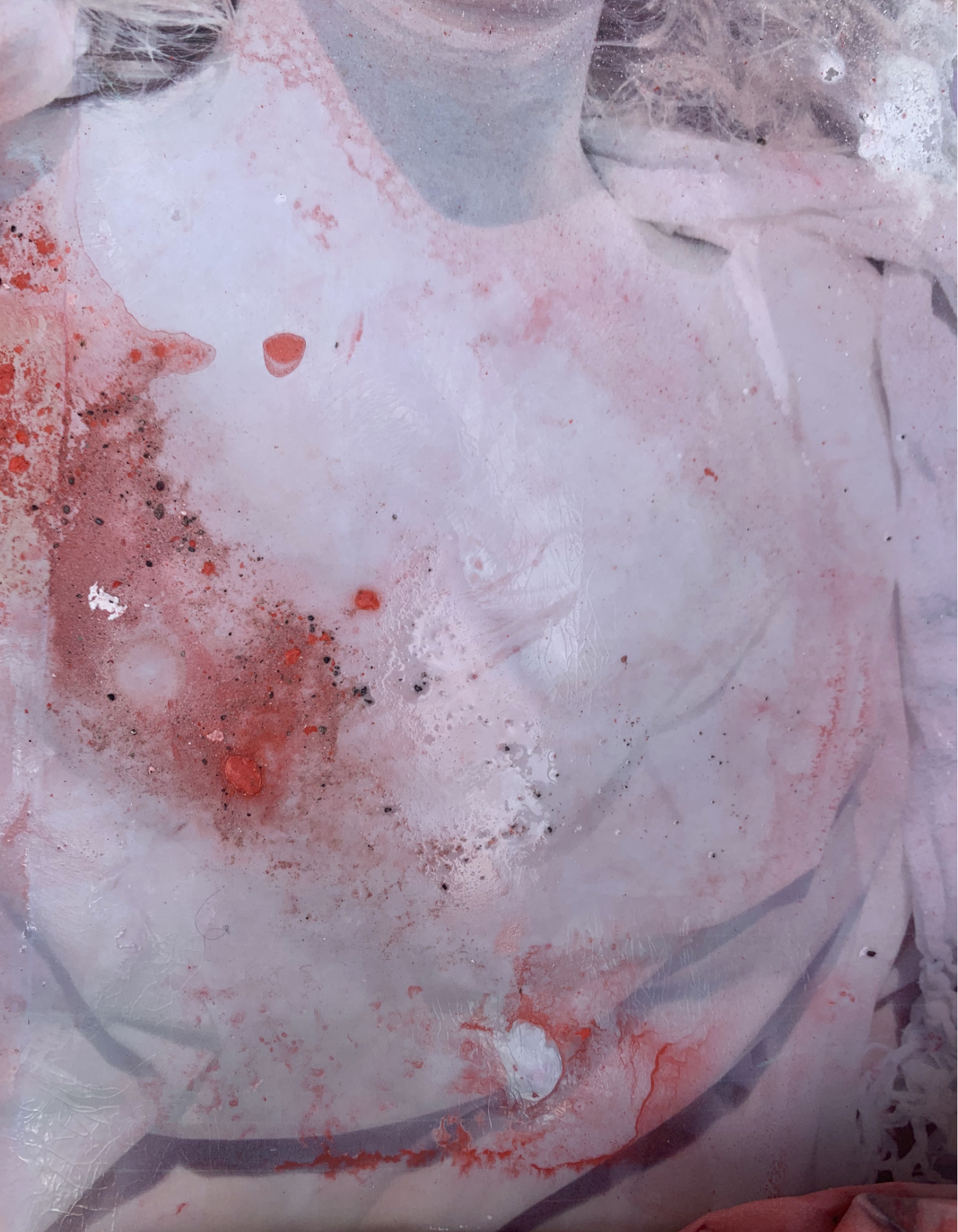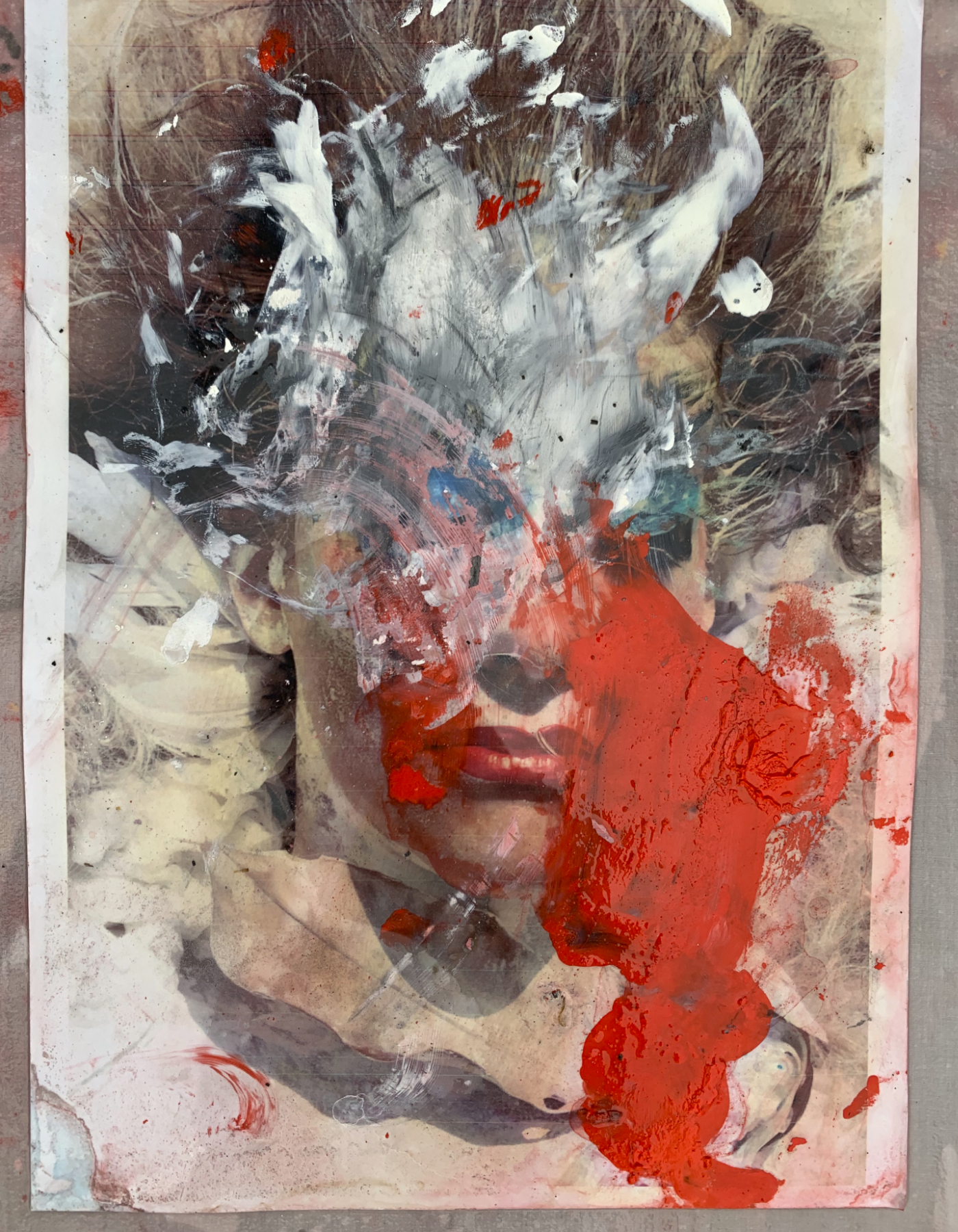 SANTAS, AS MÃES NUNCA MORREM
TRANSFORMAM-SE
EM SEUS FILHOS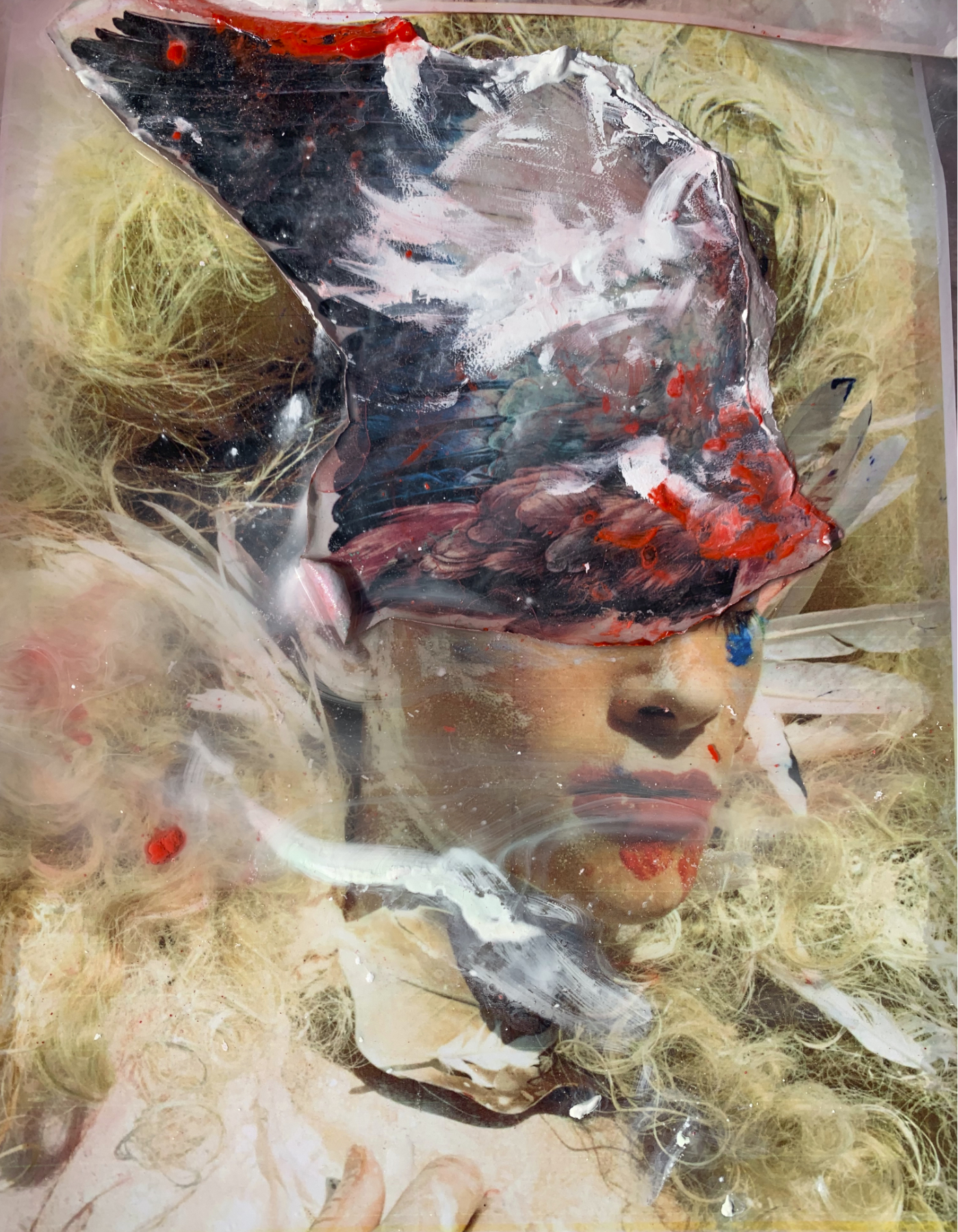 RAINHAS DA PACIÊNCIA
SANTIFICADAS POR NOSSAS TEIMOSIAS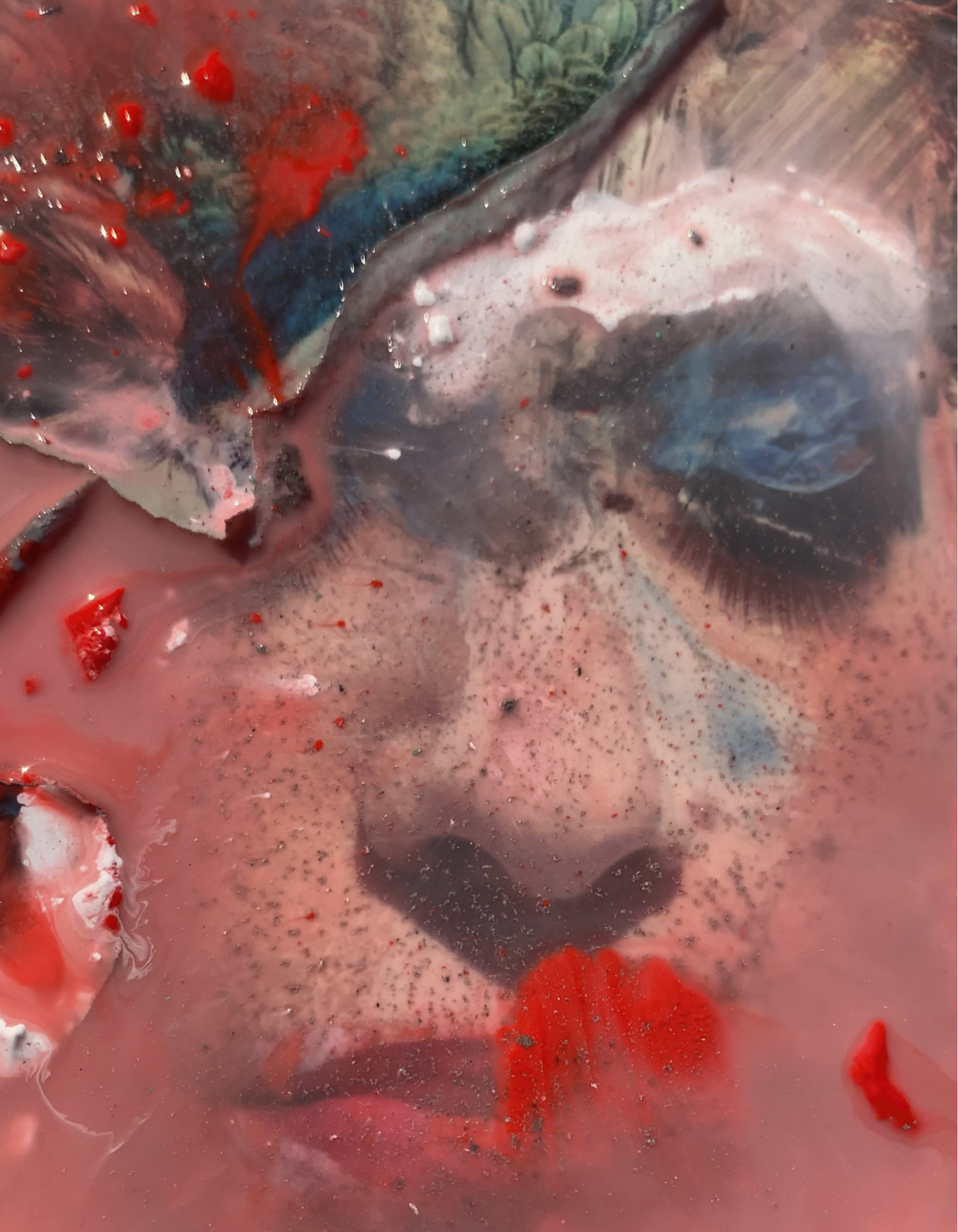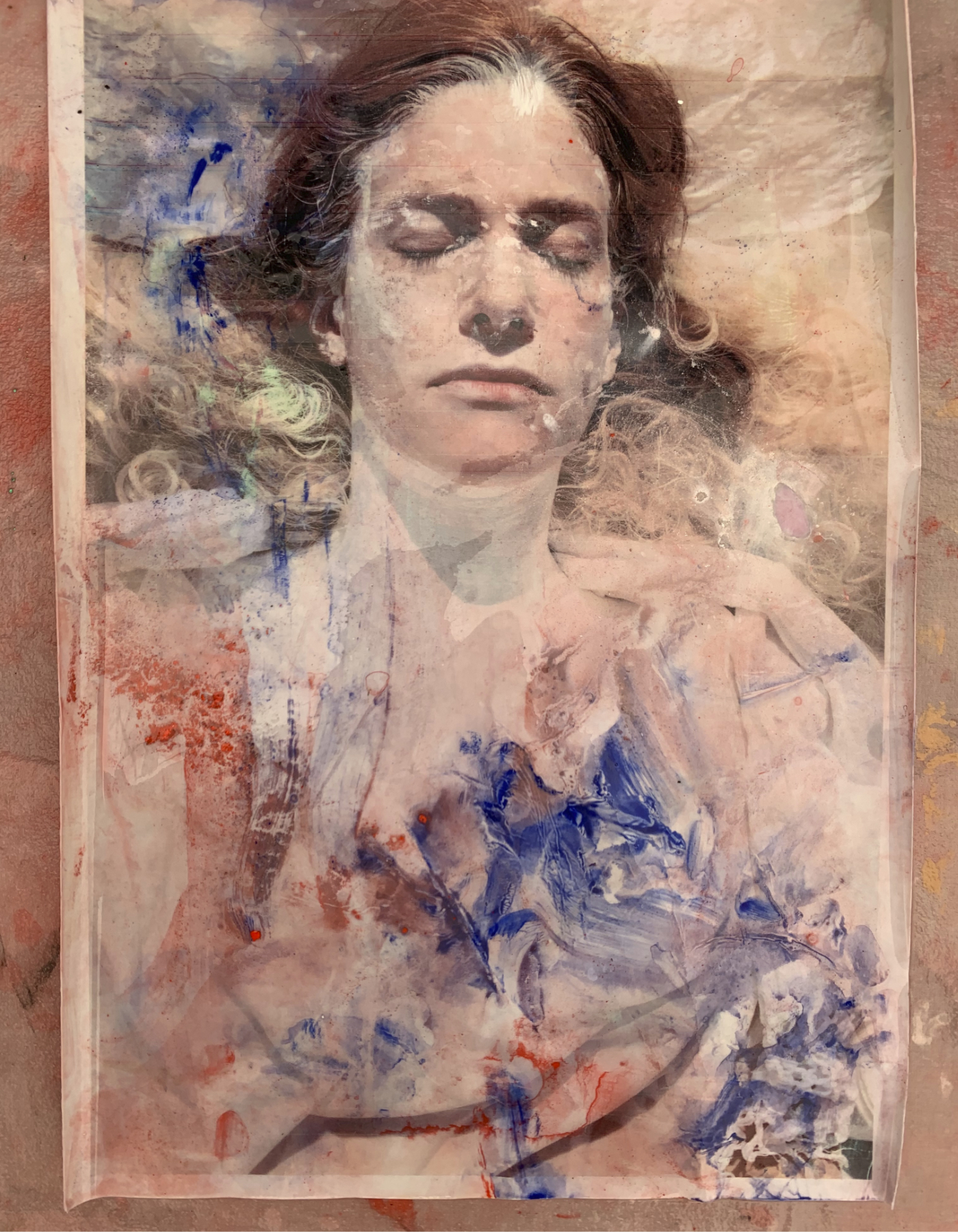 AO MUNDO FAZES FALTA
COM SEUS "NÃOS" REPLETOS DE "SIM"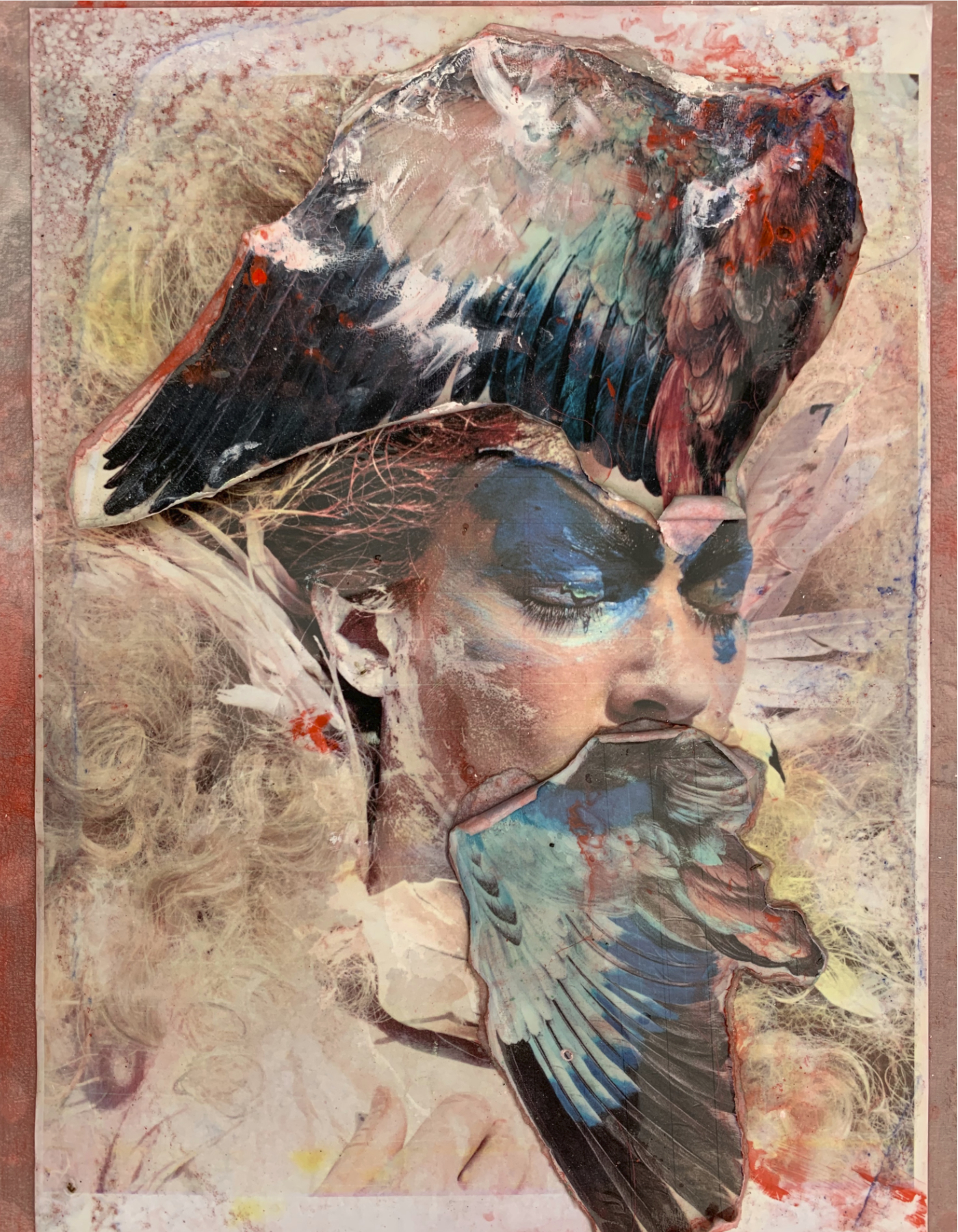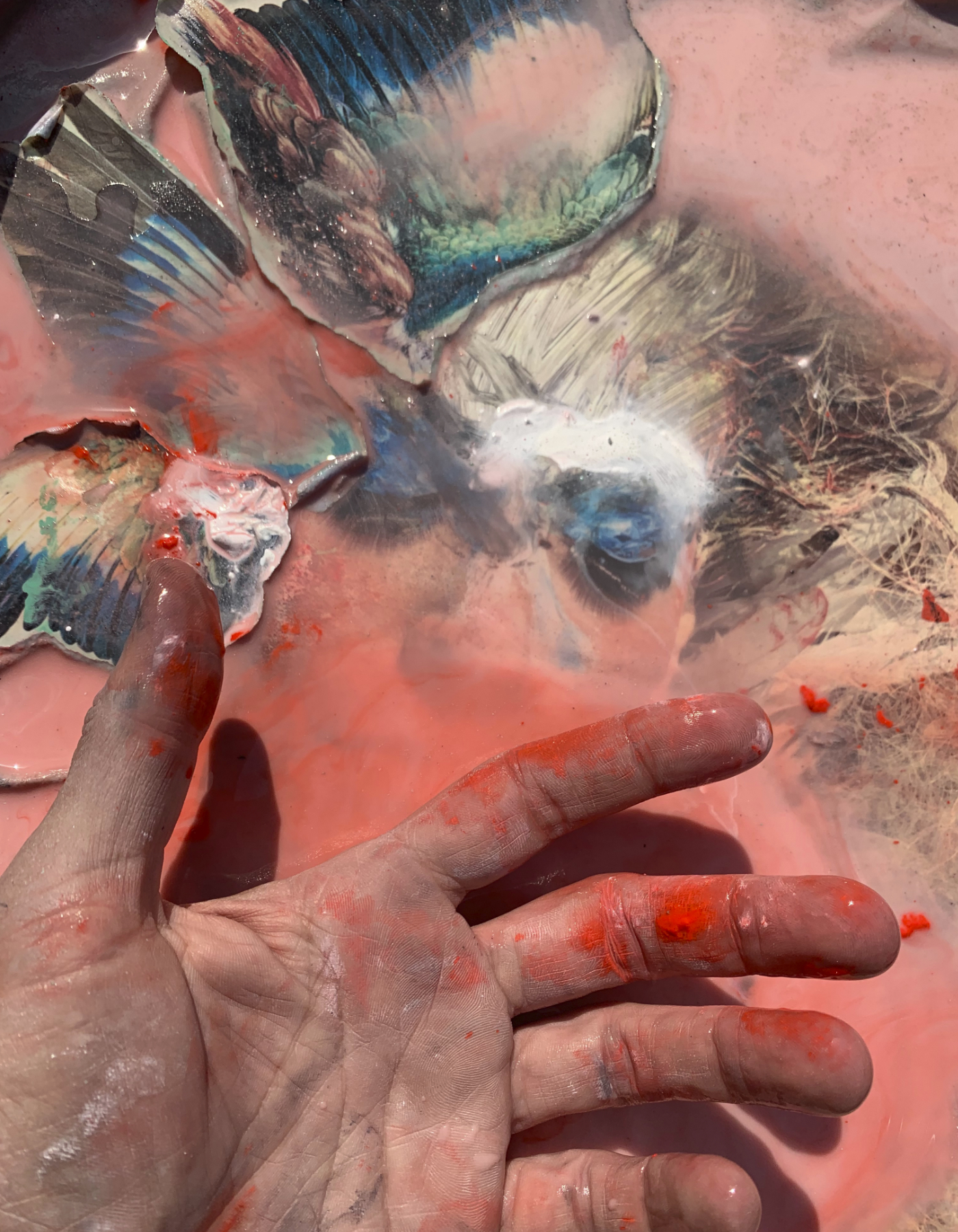 VENTRE DIVINO
FEZ DE SI MESMA
NOSSO PRIMEIRO LAR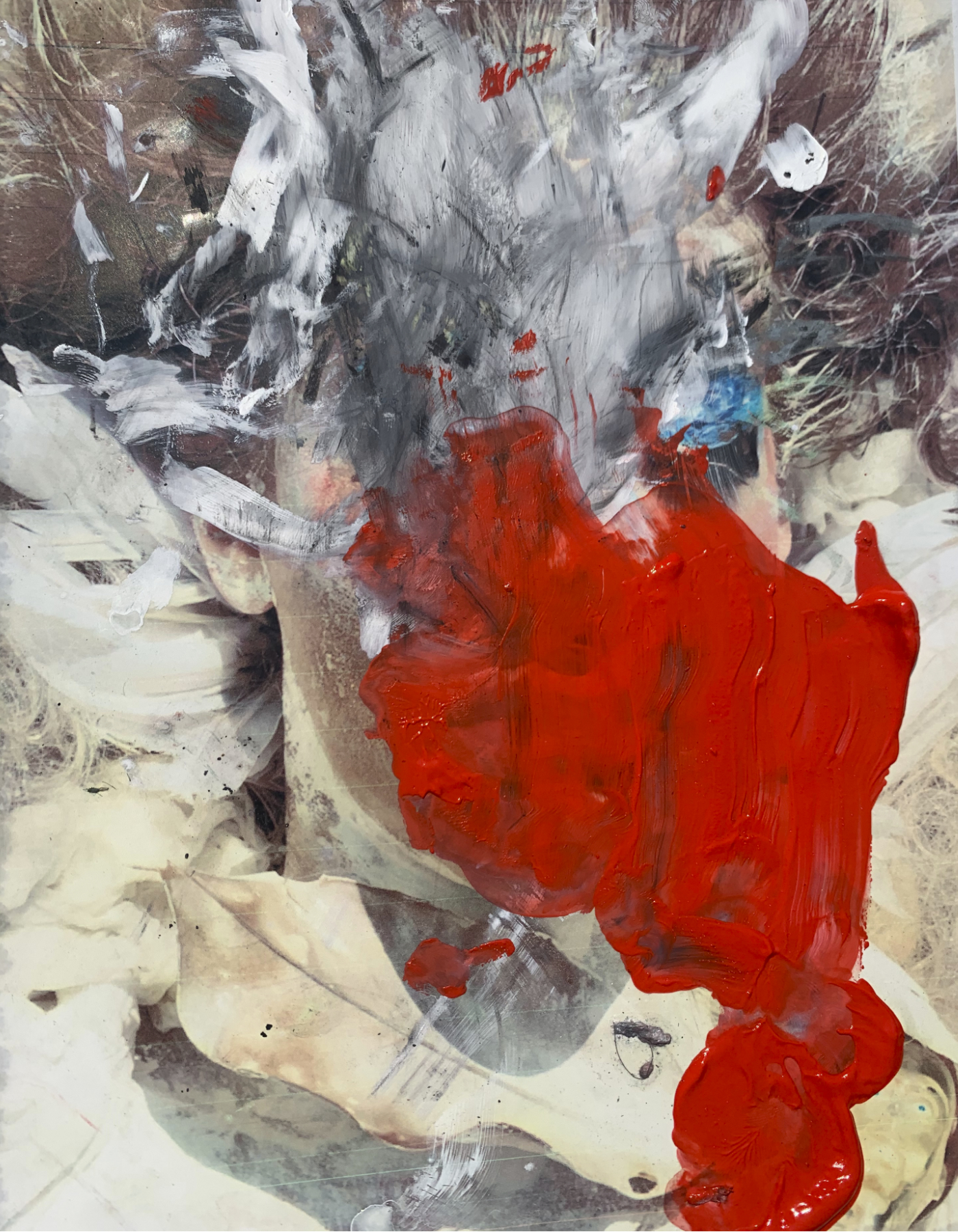 VIRĀGŌ
Historically, the concept of a virago reaches back into antiquity where Hellenistic philosophy asserted that elite and exceptionally heroic men had virtus (Greek: ἀνδρεία, romanized: andreia). Virtus (once again linked to vir, the brave man abiding by society's highest values and ethics as opposed to homo, human being) defined the traits of excellence for a man in ancient Rome (and Greece), including valor and heroism, but also morality and physical strength. Women and non-elite or unheroic men (slaves, servants, craftsmen, merchants) were considered a lesser category, and believed to be less excellent in Roman morality. A woman, however, if exceptional enough could earn the title virago. In doing so, she surpassed the expectations for what was believed possible for her gender, and embodied masculine-like aggression[4] and/or excellence. Virago, then, was a title of respect and admiration. In Christianity, a nun or holy woman who had become equal in divinity to male monks through practiced celibacy, exemplary religious practice and devotion, and intact virginity, was considered to have surpassed the limitations of her femaleness and was called virago.[5][6] Latin writer Firmicus Maternus in the 4th century CE describes virago as women who take on a man's character and desire intercourse with women like men.[7]